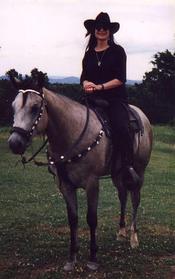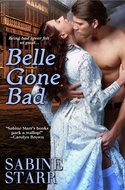 Some places are romantic, such as dinner for two by candlelight. A trip to the beach, mountains or river is adventurous. Museums, art galleries and music events induce a sense of wonder. A good book with a cup of tea on the patio invites relaxation.
I'm always influenced by my surroundings, so I include that experience when I write. In my Gone Bad Series set in the Old West, locales are important characters in their own right. I traveled to places where events occur in my books. When possible, I walked the land or streets and took photographs that I later used in my descriptions.
Delaware Bend, Texas, was once known as one of the three toughest towns in the West along with Tombstone, Arizona, and Leadville, Colorado. The Bend near the Old Spanish Trail originated as a ferry crossing on the Red River between Texas and Indian Territory, an outlaw paradise due to legal jurisdictional nightmares. Bandits could party in Delaware Bend where liquor flowed freely, then escape ahead of the law into Indian Territory. I couldn't resist turning The Bend into a major character in the Gone Bad Series.
In LADY GONE BAD, I showcase Robber's Cave that once served as a major outlaw hideout on the Horse-Thief Trail that ran from Arkansas to Texas. No outlaw was ever caught there. Sharlot sings ballads on top of Lookout Point while Rafe watches her from below.
ANGEL GONE BAD features the Heavener Runestone with a waterfall in a romantic scene between Rune and Angel. Rune is known as the Viking so this locale is particularly effective due to the historic significance of runestones to Vikings.
For BRIDE GONE BAD, I toured Spiro Mounds Archaeological Center and Ceremonial Grounds. The Indian Mounds provide a breathtaking scene with Lucky and Tempest.
In BELLE GONE BAD, pivotal events for Mercy and Belle take place in the Choctaw Nation. The Choctaw Capital was being completed during 1883-1884, so the construction assumes importance in the storylines of the series.
I'd like to hear about your special places. Please comment to win a LADY GONE BAD eBook from Kensington Books.
Sabine Starr website | Video book review | Book Trailer
To comment on Sabine Starr's blog please click here.