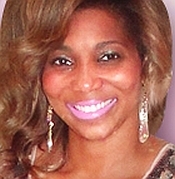 Hi. My name is Ginger. If you have a little time, I'd like to tell you a little about myself. Okay, so I've already said my name is Ginger, but my close friends and cop buddies call me Storm. My ex-partner, Homicide Detective, Skitch, gave me the nickname Storm after I caught a ruthless killer during a hellified rainstorm in Miami, FL. That was one of the happiest days of my life. But…
Right after I captured Nancy Kingston's murderer, my ex-boyfriend did something horrible that landed me on probation. Sigh. Sigh. And just when I thought things couldn't get worse, my best friend's husband got murdered, and my new man is the number one suspect. Sweet Jesus! This is so much to handle until I can hardly tell the story.
If you think your head is hurting from reading about my jacked up life, just think about how my head is feeling. Will someone please bring me a cup of coffee with an extra shot and some Excedrin? Well, other than being somewhat of a Tomboy with a high sex drive and loving my job, there's not much else to tell. Thanks for listening to my story. It helps to vent at times.
Until we meet again, I'm off to catch a ruthless killer lurking the streets of Miami. With a hard slap to my forehead, I'm praying the killer isn't who I think it is—my new man—hot, Graylin Grainger. Right now, he's looking guilty!
Interview with Graylin Grainger:
I'm not the interviewing type and prefer not to talk about myself, so I'm going to cut straight to the chase. Favorite food: Steak. Favorite Hobby: Watching football. Favorite pastime: Use to be women until I reunited with the only woman I've ever loved, Ginger.

Speaking of Ginger, it hurts like hell knowing she suspects me of killing several wealthy men in the city of Miami. Is it possible that I did it and can't remember? Jesus Christ! I hope not.

Just because I'm the beneficiary on a life policy worth millions doesn't mean squat. In fact so what? Okay yes, I was at the crime scene when the cops burst in. Okay, yes I did do that too. Just stop already. You're right, I look guilty. This interview is over. Snarling, thanks and um…Goodbye.
Tick Tock! The Killing Begins
A vicious serial killer is murdering wealthy elite men in the thriving city of Miami, when suddenly, the deranged killer sets his eye on his first female victim—SERGEANT GINGER McCORMICK.
Being on Probation Sucks
Internal Affairs of Miami Police Department (MPD) is monitoring GINGER's every move, causing her to have many sleepless nights. Just when she feels she'll never get the promotion she's worked so hard for, she receives a chilling phone call. The Chief regretfully tells her a prominent business tycoon has been found hung in his million dollar estate and she's assigned to the high profile case.
Turn Up the Heat
Retired Army Officer GRAYLIN GRAINGER returns home after battling in a disastrous war. Hunted by his mother's death, he's eager to open his own private investigation firm to assist him with capturing her killer. But his focus changes when he finds his uncle murdered in his home, and he becomes the prime suspect.
The Plot Thickens
As Ginger races against time to find the killer she finds herself in a whirlwind affair with Graylin, the only man she's ever loved. Problem is—evidence suggest he's the killer!
About the Author
Sabrina Sims McAfee is your writer of women's fiction, romantic suspense, and contemporary romance. She loves writing about alpha males, sexy strong women, and the adventurous journeys they travel. She's lived in Florida for most of her life, but now is a current resident of Myrtle Beach, SC. In her leisure she likes spending time with her family, reading, traveling, and watching reality and suspense TV shows.
While Sabrina has many goals, the one she really hopes she accomplishes is providing her readers with satisfying stories. She hopes by taking writing courses and studying the craft of writing, she'll be able to entertain her readers for many years to come.
Sabrina is giving away a copy of her first book: SINFUL SEDUCTION-A Women's Fiction novel filled with suspense and drama. To enter the contest YOU MUST GO TO HER SITE TO join Sabrina's monthly newsletter
To comment on Sabrina Sims McAfee's blog please click here.