Dylan Anders is making amends
…to his family
…to the public
…to the woman who just walked into his life
Paige Walters must learn to forgive
…her busy father
…her bossy sister
…and the wonderful man she horribly misjudged
Ambitious Paige Walters is ecstatic when she's hired to recruit musicians for a literacy campaign—it's her chance to prove she's got the chops to make it in the family business. When Dylan steps in, she immediately dislikes him and vows not to let the fallen idol screw it up. But as the work brings Paige and Dylan closer together, their attraction grows…and so do their challenges…
Writing a series about a fictitious rock band has been so much fun and so different from the stories I usually write. I was looking for something new and fresh to create for my readers and I think I was able to totally pull that off with the Band on the Run series.
ONE MORE PROMISE is book two in the series (ONE MORE KISS came out last February) and I had the best time writing Dylan and Paige's story. One of the reasons it was so much fun was because I totally had a playlist going to help keep me motivated and in Dylan's head. So what were my top ten songs to help me create this story? Well…I'm glad you asked!! Just remember, I'm older so my taste in music still tends to show that!
I'D DIE FOR YOU by Bon Jovi. This is literally Dylan's theme song. If you know me, you know I'm a huge Bon Jovi fan and this will not be the only song by them when referring to this series. The lyrics to this song show a man who is admitting all of his faults and the things that most people would hold against him but then goes on to show how none of that matters because of how much he loves his girl. TOTALLY Dylan!
BENT by Matchbox Twenty. I have always loved this song. There's an edginess to it that I felt totally fit Dylan and again it's a song about a guy who is admitting his faults and all that's wrong with him and how his girl is the one who can help him.
LIFE IS BEAUTIFUL by Sixx: A.M. This is a much harder sound than I envision the band Shaughnessy playing, but the words really fit this particular hero. It talks about a man who has to die in order to learn to live. In this case it's loosely based on Nikki Sixx from Motley Crue but I felt it also majorly applied to Dylan because of his hitting rock bottom and going through rehab and now realizing how great his life can be.
SWEET CHILD O'MINE by Guns and Roses. Another song that I have loved for way too long and I envision if Dylan were to write a love song for Paige, it would be like this – no soft ballads for our hero, he'd write something a little harder for her.
GIVE ME ALL YOUR LOVE TONIGHT by Whitesnake. I'm really dating myself here, right? But let me tell you why this one really helped me. The opening line says "When I first saw you, you took my breath away. I knew your name was trouble but my heart got in the way" – that kind of almost perfectly fit Dylan and Paige's first meeting. The rest of the song is just fun and sexy and yeah…totally Dylan.
STAND BY ME by John Lennon. I know he wasn't the original singer for this song, but I really love his version. Dylan has so many people around him to support him – his bandmates, his family and now Paige. I love the emotion to this song and it's another I could envision him jamming to.
YOU MAY BE RIGHT by Billy Joel. So many times in the story Paige doesn't understand Dylan and really kind of thinks he's a little crazy. At the same time, Dylan feels the same about her. This song states "But it just might be a lunatic you're looking for" and out of the two scenarios, I think Paige really does need Dylan and his brand of crazy.
HELP by The Beatles. I think this one's kind of obvious. LOL! For a guy who thought he was doing okay, Dylan is forced to face the fact that he wasn't. And now he needs the help of everyone around him.
IT'S MY LIFE by Bon Jovi. I told you they'd be back on the list! And wait till you get the playlist for Julian's story! Anyway, this song sort of fit Dylan's life before and after rehab, but I'd like to think he's embracing his life now after it with an anthem like this. He's gained control of his life and he's going to live it his way now – clean and sober and with his nerdy girl, Paige.
LOVE WILL KEEP US ALIVE by The Eagles. "I was standing all alone against the world outside. You were searching for a place to hide" – I still get chills with those two lines because it's a perfect description of Dylan and Paige. He was the one who was standing alone as he had to deal with his addiction and Paige was searching more for a place to belong. Another song of how two people can complete one another.
So yes, I'm a little dorky and outdated in my music choices, but music helps me write in a way that nothing else can. I can listen to a single song on repeat about a dozen times to help me finish a scene or get through some writer's block and I am so thankful for it. What a fun way to write a story!!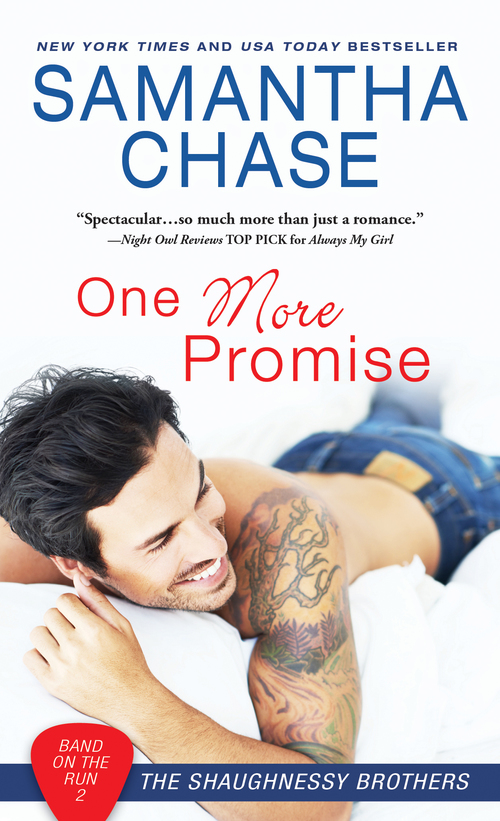 Ambitious Paige Walters is ecstatic when she's hired to recruit musicians for a literacy campaign—it's her chance to prove she's got the chops to make it in the family business. She rolls up her sleeves and gets ready to make this the best campaign ever.
Fallen idol Dylan Anders catches wind of the project and thinks it'd be the perfect way to redeem himself. Paige is less than thrilled that Dylan is using the cause for his personal gain—and she makes it clear. But as the campaign has them working side by side, their attraction grows. And so do their challenges…
Romance Contemporary [Sourcebooks Casablanca, On Sale: February 6, 2018, Paperback / e-Book, ISBN: 9781492616436 / eISBN: 9781492616443]

One of A Kind Romance you love to read

Beating the odds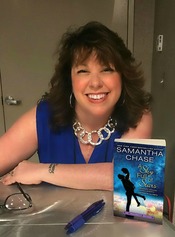 Join me for afternoon tea at BOAS & TIARAS on Saturday, June 9 in Allen, TX. Tickets now available!
New York Times and USA Today Bestseller/contemporary romance writer Samantha Chase released her debut novel, Jordan's Return, in November 2011. Although she waited until she was in her 40's to publish for the first time, writing has been a lifelong passion. Her motivation to take that step was her students: teaching creative writing to elementary age students all the way up through high school and encouraging those students to follow their writing dreams gave Samantha the confidence to take that step as well.
When she's not working on a new story, she spends her time reading contemporary romances, playing way too many games of Scrabble or Solitaire on Facebook and spending time with her husband of 25 years and their two sons in North Carolina.