Hey, Everyone! Samantha Chase here getting ready for my favorite time of year!! Besides having a new book out – which is always a cause for celebration – I am super excited for the holidays. I love the decorating and sending cards and seeing friends and family…I love it all!
So with celebrating the release of THIS IS OUR SONG, I got to thinking about this being Riley and Savannah's first Christmas together. How cute is that? They'd be decorating the house together and making plans for holiday parties…and then agonizing over what to get each other as the "perfect" Christmas gift.
Here's what I imagine would be the top five things on Riley and Savannah's Christmas list:
A new laptop. Savannah's very practical and she's going to want the most up-to-date computer to keep her going with her writing career. And it's going to need to be lightweight and easy to travel with since she'll be on the road with Riley so much.
A new guitar. For Riley, there will never be such a thing as too many guitars. He won't care if it's acoustic or electric, it will just be something new to play with and inspire him while he's on the road and looking to start working on the next project.
Sexy lingerie. Riley is TOTALLY going to buy some sexy things for Savannah even though it's mostly for his own pleasure. He truly loves her in just about anything she wears, but he's a guy so he's definitely going to want to get her something slinky and lacy just so he can have the fun of taking it off of her!
Stuff for the house. Again, the ever-practical Savannah is going to want things for the house. She's moved in with Riley and even though his house was professionally decorated, she's going to want to put her stamp on it – give it more of a feminine touch. I imagine her starting with something like a new comforter set for the bedroom – something that they'll both enjoy!
A romantic getaway. Even though they're going to be on tour for Riley's new album, he's going to surprise her with a romantic trip for just the two of them. And with her fear of flying, he's going to make it someplace that won't cause her anxiety to get to like a skiing in Colorado – so they can cozy up next to the fire – or perhaps someplace in the Florida Keys so the only thing she'll need to bring is a bikini!

Giveaway
What is on your Christmas list? Tell us below in the comments, one reader will get a Samantha Chase bundle!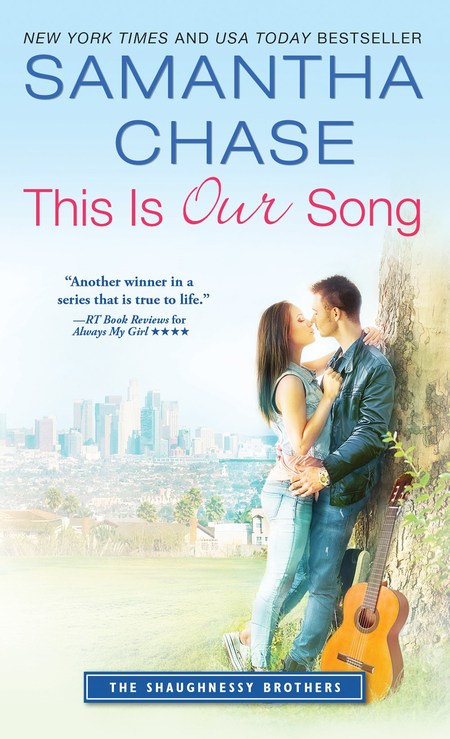 She knows him by reputation
Making a name for himself as a musician wasn't easy, but he followed his dreams to rock-star success. But the relentless expectations of fans is not helping the slump he's in now. So of course the person who attracts him is the woman who is not impressed by fame.
Which gives Riley Shaughnessy a lot to prove
Entertainment reporter Savannah Daly is completely unfazed by pretty-boy rock stars. She's just here to get her interview and write her story. But spending an entire month with the Shaughnessys is going to show Savannah a side of Riley she never could have guessed.
Romance Contemporary [Sourcebooks Casablanca, On Sale: December 6, 2016, Paperback, ISBN: 9781492616313 / ]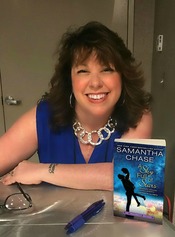 New York Times and USA Today Bestseller/contemporary romance writer Samantha Chase released her debut novel, Jordan's Return, in November 2011. Although she waited until she was in her 40's to publish for the first time, writing has been a lifelong passion. Her motivation to take that step was her students: teaching creative writing to elementary age students all the way up through high school and encouraging those students to follow their writing dreams gave Samantha the confidence to take that step as well.
When she's not working on a new story, she spends her time reading contemporary romances, playing way too many games of Scrabble or Solitaire on Facebook and spending time with her husband of 25 years and their two sons in North Carolina.