Why is it that so often, in fiction and in life, opposites attract? It's the perfect set-up for a romance and we see it time and time again. The overly-cautious heroine and the daredevil hero. The popular girl and the computer geek. The urbanite and the wilderness lover. The biker and the debutante.
Opposites attract in my current release, THE MILLIONARE'S CONVENIENT ARRANGEMENT, Book No. 2 in my Miami Lawyers series. Ritchie Perez is a successful millionaire lawyer living in a waterfront mansion. A former prosecutor, he believes that the way to clean up gang violence and drugs is to convict anyone involved in illegal gang activities and get the maximum sentence. No second chances. Maria Martinez is a struggling artist who dropped out of school to raise her orphaned younger brother Joey, and now works two jobs to put food on the table. She's also trying to keep Joey out of trouble and away from the gangs so he doesn't end up like their brother Tito, who has been in jail for the past eight years. Put there by – you guessed it – former prosecutor Ritchie Perez. Maria knows that life can be hard, and believes people are more than their mistakes.
When Maria and Ritchie fall for each other, there's bound to be trouble.
But why is it so believable that opposites, like Ritchie and Maria, are even attracted to each other in the first place? I have two theories.
The first is that maybe each of us harbors a secret desire to do something or be something completely out of our comfort zone. I get nervous on Ferris wheels and will probably never jump out of an airplane. But I think people who do that are fascinating. Maybe someone else sits behind a desk all day in an office tower, and wonders what it would be like to put on a leather jacket, straddle a Harley, and just take off down the highway. Is it a yearning for the unknown, the unfamiliar? A vicarious trip down the road not taken? Is that why opposites attract?
Or maybe – my second theory – the "opposite" stuff is only skin deep, and two people who are attracted to each other actually have a lot more in common than meets the eye. More than they realize themselves initially. Take Maria and Ritchie. They live in completely different worlds and have very different opinions on everything from the criminal justice system to how Maria ought to be raising her little brother Joey. But they met each other in a soup kitchen. They share a core value of helping others. And they also share a stubborn streak that's a mile wide.
Have you ever fallen for someone who was your opposite? What was it that drew you to them in the first place? And once you got to really know them, did you discover there were areas where they weren't so different from you after all?
Do you think an author can push the envelop too far with the opposites attract trope? Tell us in the comments to be entered to win the giveaway!
GIVEAWAY
Jane is giving a sea shell bracelet (standard Women's Medium 7.5 inch size). US Residents Only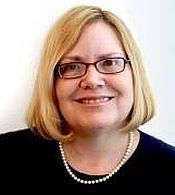 Jane Peden is the pen name of a Florida trial attorney who writes sexy contemporary category romances set in the exciting South Florida city of Miami, where millionaire lawyers live extravagant lifestyles and find love when they least expect it. When Jane isn't in court, you can find her at the beach with her laptop, dreaming up stories about successful, confident men who know what they want and how to get it, and smart, sexy women who demand love on their own terms. Jane's books promise sizzling chemistry in the face of insurmountable obstacles. And just when things couldn't get any worse, an emotional payoff that makes it all worthwhile.
Jane grew up in the mountains of western Pennsylvania, but decided early on that the only thing better than escaping the cold for a two-week vacation at the beach was to live there all year around, so she traded her snow boots for a jet ski and has never looked back. Jane lives on the sunny Gulf Coast of Florida with her husband, two kids, two dogs, and a fish.
Jane Peden returns with an all new Miami Lawyers novel releasing November 29, 2016. Maria is raising her 13-year old brother Joey alone, and it's clear he's headed for trouble. But what happens when the only man who can save Joey is the same man Maria holds responsible for destroying her family? Find out in this steamy must read Fall title which fans of Jackie Braun's Revenge Best Served Hot will love.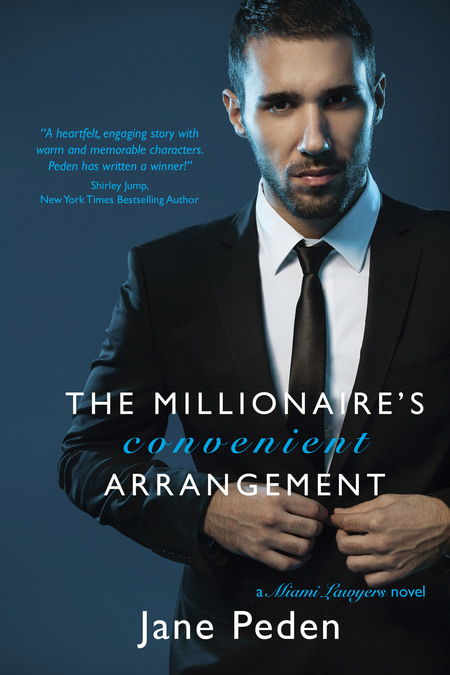 Her worst enemy is the one man she can't resist.
Maria Martinez thought it was a dream come true when Ritchie Perez—a sweet and sexy guy she met volunteering at a soup kitchen—took her delinquent little brother Joey under his wing. But her dream becomes a nightmare when she discovers Ritchie is the same man who put her twin brother Tito in prison for 10 years. Now Joey's in trouble, and Ritchie's been appointed his temporary guardian. He'll be moving into Ritchie's luxurious waterfront Miami home—unless he'd prefer a juvenile detention facility.
And if Maria wants to be with him, she'll be moving in too.
Now a hugely successful attorney in private practice, Ritchie made his reputation as a tough prosecutor who didn't make deals with drug dealers and gang members. But that history comes back to haunt him when the woman he's falling for believes he's responsible for convicting an innocent man, and destroying her family. Ritchie wants to stop Joey from making the same mistakes his brother did. And he wants Maria in his bed. But as desire heats their blood, will the past reach out and destroy their future?
Romance Contemporary [Mr. Media, On Sale: November 29, 2016, e-Book, ISBN: 9780991125463 / eISBN: 9780991125463]