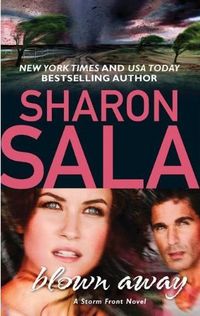 There are many things I like about reviewing, but the thing I think I like the best is being able to get books ahead of the publication date. It's really rather funny because it's also the thing I hate most about being a reviewer, because it seems like I read those books, and then have an even longer wait for the author to release another new title.
Recently I've been able to read books by Sharon Sala and Maggie Shayne who will both be having trilogies release this summer. In the case of Ms. Sala, her first title BLOWN AWAY is in bookstores. I loved this book, and could hardly set it aside when I read it.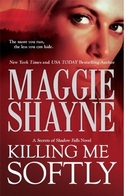 The first book in the Shayne trilogy isn't due until the end of June and is titled, KILLING ME SOFTLY. AGAIN, another read I could hardly set aside!
I just love trilogies! They're the right amount of books to get me fully interested in the characters, and the continuing story lines, but not as many books as the popular J. D. Robb series, so that I can easily collect them, read them 1, 2, 3, and be done.
That however poses the question…when you know an author has a trilogy coming out do you read them as they are released or do you wait until you have them all? What is your favorite trilogy? What trilogy are you anticipating this summer?
Sandi Shilhanek
DFW Tea Readers
Readers 'n 'ritas… celebrating literary obsessions
Comment to win books this Memorial Day weekend, three winners.