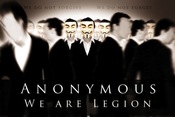 This is the start of summer in the US, the sorta official beginning — Memorial Day Weekend. Most of the schools are out and if they aren't then everyone attending has a serious case of "short-timers syndrome." People are planning their summer vacations, what can we afford, whose schedule loses in the equation, you know, all the things families and friends do to plan out some "FUN."
My family has evolved into doing long weekends for our summer vacations. We've replaced school restrictions with job responsibilities and our pets. It was bad enough when you didn't get any credit for missed days, but why oh why do all businesses with IT require the IT people to do installs and upgrade over holidays? Doesn't seem fair, does it? But supposedly less people will be online and using the system so perfect time to upgrade operating systems, new development, etc. I know it will be a time when we just hope the hamburgers don't burn while the guys are on endless conference calls!
Then the dogs. Ah, my new babies. Last time we all went away at the same time and had to use a kennel or doggie boarding establishment, one dog went into decline for months, afraid to have us leave the house EVER. He decided he'd show us, by dumping over the trash cans in mommy and daddy's offices. Not anywhere else in the house, just the offices. And not really go through any of it, or tear up stuff, just dump the papers out and make sure they were strategically placed to witness his displeasure.
So this year, we're doing short mini-vacations which isn't really a hardship because that means I HAVE MORE TIME TO READ! See where I go with my logic? Any excuse to get more books, carve out more reading time is a pleasure for me! Makes me SO happy.
But I really want to know, what books are you hoarding to read this summer? We want to put together some reading lists to get opinions from our readers. So to tempt you, we'll be giving away some of our signed books as well other cool prizes to readers who post their lists.
But to be slightly organized, let's do it by themes or maybe genres. Anyway, this week we're listing books we're reading in URBAN FANTASY.
I'll start with my short list: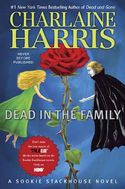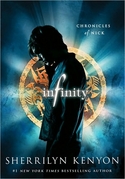 DEAD IN THE FAMILY by Charlaine Harris is Sookie's 10th full length book, out now in hardcover, audio and ebook.
Sherrilyn Kenyon has the backstory, way back, like in youth, of one of her most mysterious figures (Nick Gautier) told in INFINITY. I think I'll try it. Which brings me to more YA books of urban fantasy.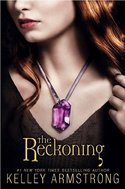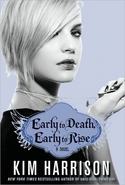 Darkest Powers trilogy by Kelley Armstrong's YA series. I missed these the first time around and started with the middle book so I've got a nice little trilogy to read. THE RECKONING (April 2010), THE AWAKENING (May 2009), and THE SUMMONING (July 2008).
EARLY TO DEATH, EARLY TO RISE by Kim Harrison, is the second full novel in her YA series, Madison Avery. Oh, dear, is this a pattern? I'm raiding the YA shelves!
If Gwen can let go of her VAMPIRE ACADEMY by Richelle Mead I'm going to add them to my list too.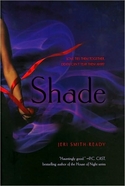 And I heard through the grapevine that Jeri Smith-Ready has a new YA series out as well. Something about ghosts? (SHADE, (May 2010). Okay, I hear the groans but I'm just going to start in the urban fantasy of the YA shelves then I'll be ready for some suspense and thrillers next week.
So, what are the books you're reading in urban fantasy? How about YA urban fantasy? Or Paranormal Romance. What's in your tote bag or suitcase, ready for some summer reading?
Until next time…Get out there and READ a book…
Sara Reyes
DFW Tea Readers Group
Join us at Readers 'n 'ritas November 12-14, 2010! with Sherrilyn Kenyon and more guests
See you on the Twitter (@FreshFiction)
PS comment and you could win a book from the Fresh Fiction collection in this weekend's blog contest. Two WINNERS!!! Don't worry, these are new books and not from Sara's culling.