Saturday the DFW Tea Readers were invited into the home of local author Dakota Cassidy for a truly delicious barbecue instead of our usual monthly tea. As always the conversation was lively, diverse, and I found myself trying to decide which conversation I truly wanted to follow.
However, the one the got my attention was the discussion about book covers. What type of book cover is best? What type of book cover makes you pick up a book to investigate further? What type of book cover makes you think "no way am I reading this book," and you don't pick it up to check the back cover blurb. Then came the question I think most authors dread most, "how do you feel when the hero/heroine on the front looks one way, but the hero/heroine in the book is described totally differently."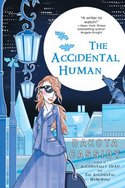 To be honest I think I do judge a book somewhat by its cover. If the cover appeals to me I'm more likely to pick it up to see the back cover blurb. However, if the cover really annoys me I'm also liable to pick it up to see what deserved such a bad (in my opinion) cover. I would say that there's an equal chance that both books will end up in my TBR.
I also have to be honest and say that I don't pay much attention to the cover once I get the book home. I use a protective cover when I read, so if there's a discrepancy between the hero/heroine's description and the cover I might not notice that.
Curious minds want to know what you think about covers? Do you have favorite ones? Do you have ones you despise, but bought the book anyway because of the author? What happens when those discrepancies appear? Spill it all!
Until next week happy page turning.
Sandi Shilhanek
DFW Tea Readers
Readers 'n 'ritas… celebrating literary obsessions
PS: Comment HERE and be entered to win the Fresh Fiction Grab Bag Give-Away.
Don't be shy!