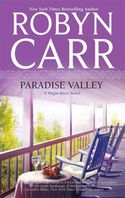 Hey, guess what? Something you'll never believe about the economy! Romance book sales are up. Way UP! And I say, DUH!!! Sheesh, where has everyone been? Of course they are! As the uncertainty about jobs and income stays with us so does the need to find escapes and one of the best "bangs for the buck" is a good old-fashioned romance novel. Seriously, you get a couple of hours of entertainment with a guaranteed happy ending for about eight dollars. Of course the romance publishers doing the best are the ones with the less expensive books, but even so, $8 is generally still affordable. It's even better than buying a tube of lipstick which was supposed to be the other big recession commodity not given up by women.
And the other little splurge? Movies. But not the big dramas, the so-called chick flicks, children movies, comedies and as my son calls them, "light-hearted action flicks" are all making box office profits and it's hard to find a good seat on Fridays and Saturdays. Even worse on half-price Tuesdays! People find it reasonable to go out for a movie, maybe skip the candy and popcorn, for a couple of hours of entertainment.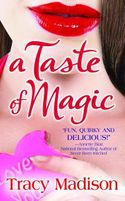 So, my friends and fellow readers, what's YOUR choice of diversion now? What are the books (or movies) you'd prefer? I find that I'm reading more light-hearted books whether they are romances or mysteries. If I read a tissue-box romance, I have to follow it up with at least two laugh-out-louds! For example, Robyn Carr's PARADISE VALLEY was followed immediately by Tracy Madison's A TASTE OF MAGIC with its unusual wacky birthday present and Julia Harper's FOR THE LOVE OF PETE, a screw-ball adventure comedy set in the fields and by-ways of Southern Illinois.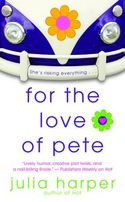 For movies, I've enjoyed going to a couple of film festivals recently and I really enjoyed the comedies. I saw THE 2 BOBS or what happens when two game designers forget about the big picture and have to learn to enjoy life and Rock Slyde a mash-up of a comedic film noir private eye and a Scientology-inspired cult who worships early morning exercise and magic cookies! I highly recommend both if they come to a town or screen near you! They'll definitely make you smile!
Now it's your turn…what are you reading or watching? Tell us [click here] and I'll make sure you're entered into our little contest to pull something out of the old Fresh Fiction grab bag. Definitely a good book and maybe a little surprise!
Well, until next time…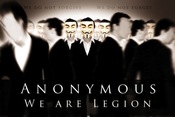 Get out there and READ a book…
Sara Reyes
Join us at Readers 'n 'ritas November 13-15, 2009!