In 2011, I had the honor of going on a USO tour to Afghanistan. Many of you probably know this; I've written about it and talked about it a lot. It was a memorable experience.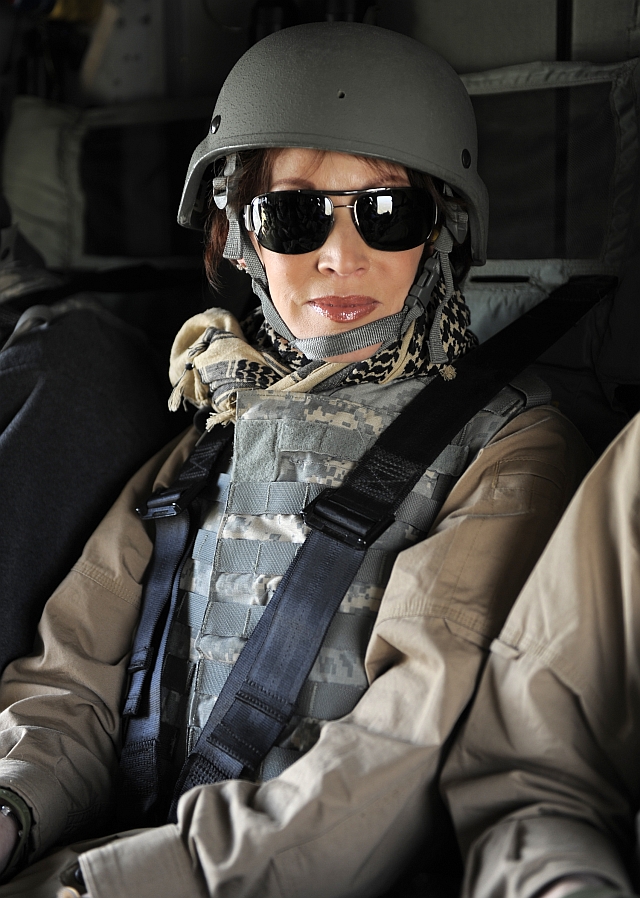 Nevertheless, I wasn't compelled to base a book on it. Not specifically anyway. First of all, there are many standout authors who write military/espionage/action-adventure books, including my friends Mark Bowden, Andrew Peterson, and Clive Cussler, who were also on that tour. I couldn't possibly compete with their genius, and I didn't even want to try.
But that experience must have influenced me, at least tangentially. Because, while contemplating what to write about next, I began thinking about Post-Traumatic Stress Disorder (PTSD). It occurred to me that it wouldn't necessarily be confined to men and women in uniform. I thought back to the contractors, vendors, medical personnel we met on the military bases, who are often in as much danger as service members. Wouldn't spending time in a war zone have a profound, possibly debilitating, affect on them as well?
That's when Dawson Scott, my hero, decided to step out of my subconscious and introduce himself. Although he was wearing fatigues and carrying a backpack, he explained that he wasn't a soldier. He was a journalist who wrote for a news magazine based in Washington D.C. He had recently returned from Afghanistan where he'd spent the past nine months covering the war.
Immediately I recognized that he was suffering symptoms of PTSD. He tried to conceal them, but there are few secrets kept between my characters and me. Besides, he had the haggard, haunted appearance of a man in emotional turmoil.
About the time Dawson and I were getting acquainted, I was browsing the web and came across a news story buried near the bottom of my home page. It was about a fugitive from justice who'd just been captured somewhere in Central America and was being returned to the US to stand trial for a long list of felonies. He'd been on the lam, hunted by the FBI, for over a decade.
His capture was rather ho-hum. He didn't resist arrest. There was no standoff lasting for days. The FBI agents simply walked up to his front door, and he surrendered peaceably.
All the same, the story snagged my attention and caused me to want to learn more. Details, please! How had this criminal managed to elude capture for all those years? Was it because of his average looks, which in no way distinguished him as a danger to the public? Was it dumb luck, extraordinary intelligence, or caginess that prevented him from getting caught? Was he on his own, or did he have help? Was he betrayed by someone he trusted, or did his luck just finally run out?
My imagination flew into a dozen directions all at once, and one of those random skyrockets of inspiration targeted Dawson Scott, who was waiting in the wings, wondering what I was going to do with him.
I had an "ah-ha!" moment. The plot began to unfold.
The Back Story: In November, 1976, from inside an abandoned house in the Oregon wilderness, a group of self-professed domestic terrorists who called themselves the Rangers of Righteousness engaged in a shootout with authorities. When the smoke cleared, seven people were dead. But the two leaders of the group managed to survive and escape. They remain on the FBI's Most Wanted list.
Flash forward to the present day, to Savannah, GA, and the murder of a decorated war veteran, a captain in the Marine Corps.
These two seemingly unrelated events, separated by nearly forty years and the breadth of the continent, are connected. When that connection is brought to Dawson's attention by his source within the FBI, he can't resist the allure of an intriguing story.
Despite his being tortured by nightmares that even pills and booze don't alleviate, Dawson goes to Savannah where he's impacted by the dead marine's story in ways he could never have predicted. . .especially after meeting the widow and becoming involved with her and her two young sons.
Dawson's probing reveals old secrets that shocked even me! He's onto a story of national importance, one that will be the biggest of his journalistic career. . .if he lives long enough to write it.
His life and the lives of those he cares about in jeopardy, bedeviled from within and without, Dawson must see the story through to the end. The term deadline becomes literal.
Buy:  Amazon Kindle BN iTunes Sony IndieBound Books-A-Million Grand Central