There was only one other car parked on the dirt-packed lot at the entrance to the falls, a silver Mercedes with "Just Married" scrawled on the rear window. Shrugging off his curiosity, Noah locked the doors of his rental and headed for the trail, hoping Jack was right and a bit of peace awaited him at the bottom that would quiet the ants.
Noah paused at the top of the trail going down, frowning at seeing the white heels, one upright and the other on its side. A pair of white stockings were draped over a nearby bush. He glanced back at the Mercedes. Was he going to stumble on a bride and groom, and what the devil were they doing here of all places?
He almost turned around to leave, but curiosity got the better of him. If he discovered them getting it on—a distinct possibility considering the bride was shedding clothing—he'd discreetly disappear. Going down in stealth mode, he reached the bottom of the trail, stopping dead in his tracks when a feminine voice said, "Cheers to me." He blinked and then blinked again.
A woman wearing nothing but lacey white panties, a white corset, and a veil attached to a tiara was perched on a boulder, a champagne bottle held up to her mouth as she chugged the contents. He scanned the area, searching for the groom. Something white floating in the pool caught his eyes, and after staring at it for a minute, he realized it was a wedding dress. The hell?
His gaze returned to the woman. Had she done away with her groom? Was the man in the pool under her dress? He wasn't sure what to do, but one thing was for sure. This woman—whoever she was…a murderer?—had him forgetting his own troubles.
She still hadn't noticed him, and he took the opportunity to observe her. Black hair fell around her shoulders and down her back, and the corset did a mighty fine job of displaying her breasts. Her long, firm legs were splayed apart over the rock as if she had no modesty.
Of course, she thought she was alone, and realizing he was no better than a peeping Tom, he debated leaving or making his presence known. But what if she had offed her groom? Was that why she was crying? The last thing he wanted to do was get involved in someone else's mess, so he decided a dead groom wasn't going to be his problem. When he got to the top of the trail, he'd call Jack, tell him what was going on, and let him decide what to do.
Besides, he wasn't fond of brides. He'd almost had one of those once. His had walked out on him the day before their wedding after telling him that he loved his SEAL team more than her. That wasn't true. He'd loved her as much as his teammates.
Brides couldn't be trusted, especially a killer bride who chugged champagne to celebrate her groom's demise.
Time to do a disappearing act. He took a step back, but his movement caught her attention before he could slip away. She lowered the champagne bottle and stared at him. Blue eyes the color of the sky above, he inanely thought.
She tilted her head as she studied him. "Are you going to kidnap me?"
"Wasn't planning on it."
"Oh." She sounded disappointed.
"Sorry. I didn't mean to disturb you. I'll be going now."
"You don't have to. Just ignore me."
Like it was possible to ignore a beautiful woman wearing nothing but a corset. "That's okay. Probably best if I go."
She lifted a foot and stared at it. "My feet are dirty."
"I see that." Weirdest conversation ever.
"You want some champagne?" She held up the bottle, showing him the label. "Only the best will do for my father."
"No, thanks." If he stuck around and drank with her, his luck, he'd end up arrested as an accomplice to murder.
"I'm a runaway bride."
He didn't know what to say to that, but he definitely had thoughts. Like, there you go, just more proof that brides can't be trusted. Then another one…at least that meant there wasn't a dead groom under that wedding dress. That one was definitely a relief. And why was she only wearing a corset and veil, and her dress was floating in the pool?
"Do you need some help?" he finally said, hoping she said no.
"Yeah, with this champagne. It's not good to drink alone, you know."
He did know that, not that it stopped him. Why wasn't she afraid of him? She picked up a second, still corked bottle, and held it out to him. "You can even have your own if drinking out of a bottle my mouth has been on bothers you."
His gaze fell to said mouth. Negative. He'd have absolutely no problem putting his mouth anywhere hers had been. Situation dire! Time to retreat. He didn't do brides, even ones with sky-blue eyes and lips made for kissing.
"Come on. Don't be a stick in the mud." She waved the bottle like it was a red cape and he was the bull.
Apparently, he was a bull because his feet took him to the edge of the boulder. "Why aren't you afraid of me?"
"Should I be?"
"No, but you can't know that."
She shrugged. "I figure the universe can't be meaner to me today than it already has. And if it is, not sure I have it in me to care anymore." She tipped the bottle up, chugging down more champagne like a pro.
As much as he wanted to leave, knew he needed to put this woman and her problems behind him, he couldn't bring himself to go. Not when tears were pooling in her eyes and her lips trembled. Somehow, he knew she was trying hard not to cry in front of him.
So, despite hating brides, crying women, and champagne, he took the already opened bottle from her and brought it to his mouth. She was right. Daddy did go for the best. First time he'd actually liked the taste of champagne.
"You can't stay down there if you're going to drink with me." She patted the space next to her.
Obeying, he pushed himself up. As they passed the bottle back and forth, he tried to imagine telling Jack that he'd spent the afternoon at a waterfall, drinking top-shelf champagne with a runaway bride who was wearing only a corset and veil. His friend would laugh his ass off, not believing a word of it, then say, "Good one, DD."
"You want to hear my sad story?" she said after about five minutes, her words now a little slurred.
Not really. He was already on sad story overload, but he shrugged, letting her decide whether or not to share. He was a little curious, though.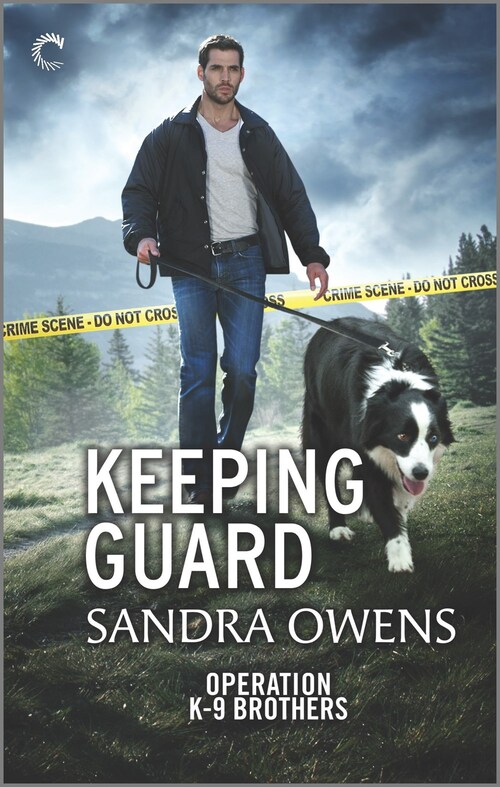 Finding the future they deserve will mean leaving the past behind…
Navy SEAL Noah Alba is on extended leave after a terrible mistake resulted in the loss of his K-9 partner. He arrives in Asheville, North Carolina, hoping to get his head on straight before he returns overseas. When an old friend recruits him to train service dogs for veterans, he doesn't feel ready. Still, rambunctious rescue dog Lucky is awfully hard to resist—as is the drop-dead stunning bride Noah encounters while hiking.
When she finds out her fiancé is only marrying her to gain control of her family's brewery, Peyton Sutton's I do turns into a hard pass real quick. But Peyton's father and now-jilted ex are determined to force the match at any cost. Running away can only get her so far, until Noah—and his adorably fierce canine companion—step in as an unlikely protector.
Guarding a runaway bride in the close quarters of her downtown loft is no way to avoid a simmering attraction. But Peyton can't outrun her ex, and Noah can't outrun his past; they'll have to find a way to move forward together, or risk making another terrible mistake.
Romance Military | Romance Suspense [Carina Press, On Sale: May 25, 2021, Mass Market Paperback / e-Book, ISBN: 9781335401847 / eISBN: 9780369702005]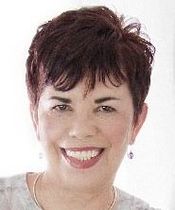 A best selling, award winning author, Sandra Owens lives in the beautiful Blue Ridge Mountains of North Carolina. Her family and friends often question her sanity, but have ceased being surprised by what she might get up to next. She's jumped out of a plane, flown in an aerobatic plane while the pilot performed death-defying stunts, has flown Air Combat (two fighter planes dogfighting, pretending to shoot at each other with laser guns), and rode a Harley motorcycle for years. She regrets nothing.
A member of Romance Writers of America's Honor Roll, Sandra is a 2013 Golden Heart® Finalist for her contemporary romance, CRAZY FOR HER. In addition to her contemporary romantic suspense novels, she writes Regency stories.