Each year the Romance Writers of America hold their annual conference in July, usually late July. This year due to flooding in Nashville in late spring, it's been moved to the Dolphin and Swan Conference Center in Lake Buena Vista, Florida. Right, Walt Disney World. What a tease! Because for the Fresh Fiction team, a conference is packed hours of meeting, greeting, learning and not really time to be a tourist. And where is one of the best tourist places? Why, WDW, of course! A tease!
So noses to the grindstone we'll cover all the happenings, for you dear friends, from our Dallas, Texas departure at 7AM, yes, bright and early, Sunday, July 25th through our return sometime the first week of August *grin* Ah, we plan to meander across the south on the way back. We'll be hitting bookstores aplenty! There are six adventurers and two cars so we have PLENTY of room to stock up on books! And great company to talk endlessly about authors, books, trends, heroes, heroines, mysteries and all the other stuff readers chat about when they gather together.
Our first stop is Atlanta, Georgia to pick up the irreplaceable Faye and then on to Orlando on Monday. We'll be attending the bookseller meet and greet, as well as the HUGE booksigning on Wednesday night! And meeting lots of our reader and author friends! Be sure to say hi if you see us in our "hot pink" shirts! Then all kinds of meetings, networking, interviewing, video taping, parties through Sunday!
And you, dear friend, can follow all our adventures, challenges (hopefully no one will slam their hand in the car door on this trip), encounters and who knows what else by following our Twitter feed. Just follow #FFrwa10 and you'll get the conversation from all of the participants. There will be at least six of us, so you won't want to miss anything!
If you're in the Orlando area, please be sure to drop by the Dolphin Hotel on Wednesday, July 28th from 5:30pm to 7:00pm to visit with over 500 romance authors at the HUGE book signing! It's free to the general public (that is YOU) and the full price of all the books sold goes to Literacy. So it's a swell deal! And you can just wander up and down the aisles and visit with authors, fellow readers and maybe even run into a Fresh Fiction team member. Remember, hot pink shirts and gold badges with Fresh Fiction on them!
So, hopefully, I'll see and talk in person with some, and I'll be tweeting about our adventures to all of you! And taking pictures with Peaches. And, if I can figure it out, using the Flip ™ camera for quick videos! Almost scary, isn't it?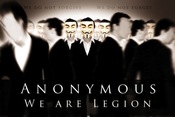 Until next time…Get out there and READ a book…
Sara Reyes
DFW Tea Readers Group
Join us at Readers 'n 'ritas November 12-14, 2010! with Sherrilyn Kenyon and more guests
See you on the Twitter (@FreshFiction)