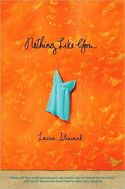 October 2009
On Sale: October 20, 2009
224 pages
ISBN: 1416982647
EAN: 9781416982647
Hardcover
$16.99
Young Adult
Buy at Amazon.com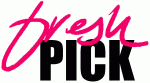 Finalist RITA for Best First Book and Young Adult
Nothing Like You
by Lauren Strasnick
When Holly loses her virginity to Paul, a guy she barely knows, she assumes their encounter is a one-night stand. After all, Paul is too popular to even be speaking to Holly…and he happens to have a long-term girlfriend, Saskia. But ever since Holly's mom died six months ago, Holly has been numb to the world, and she's getting desperate to feel something, anything–so when Paul keeps pursuing her, Holly relents. Paul's kisses are a welcome diversion…and it's nice to feel like the kind of girl that a guy like Paul would choose.
But things aren't so simple with Saskia around. Paul's real girlfriend is willowy and perfect… and nothing like Holly. To make matters worse, she and Holly are becoming friends. Suddenly the consequences of Holly's choices are all too real, and Holly stands to lose more than she ever realized she had.
Excerpt
We were parked at Point Dume, Paul and I, the two of us tangled together, half dressed, half not. Paul's car smelled like sea air and stale smoke, and from his rearview hung a yellow and pink plastic lanyard that swayed with the breeze drifting in through the open car window. I hung on to Paul, thinking, I like your face, I love your hands, let's do this, let's do this, let's do this, one arm locked around the back of his head, the other wedged between two scratched-up leather seat cushions, bracing myself against the pain while wondering, idly, if this feels any different when you love the person or when you do it lying down on a bed.
This was the same beach where I'd spent millions of mornings with my mother, wading around at low tide searching Read More…