I had one of those weeks — eventful but feel like I didn't do ANYTHING. I know I read some books because my husband cleaned out the stack I left on his side of the bathroom. He really hates to see my book discards, it sorta drives him absolutely batty. Especially if it's book club week and he's in charge of making sure the house is "company-ready." So he'll go through and collect all the books and sort them into: business books (ones for Fresh Fiction), borrowed books (library and friends), keepers, and ones for book club trade. I've learned (sigh, no make that BIG SIGH) to let go of books that I'm not going to re-read or ones that were good but not great. It's time to release them into the wild or in my case, to book club members.
So, I did spend 30 minutes on Wednesday going through his stacks of books. Fortunately for him, he makes this easy to do. In other words he brings all the books to me in my office, loads them up on the desk so I'm forced to "deal with them" and comes prepared with bags and a box. Work and borrowed books go into bags. We use conference bags which are generally sturdy, cloth and love to be filled with books *grin* and hang nicely on the door handles. Then he puts the work books on an office shelf but hangs the other books where I can grab them on the way out the door. The book club books go into the box which he'll put in the family room either on the floor or ottoman right before book club starts. That is the free-for-all area. Our dogs are trained not to touch books so they're safe — both the books and the dogs. The keeper books are a problem. They have to be sorted into signed books and ones I want to re-read. This is I must admit, the toughest and most time consuming part of the task. What can I willingly give up?
I've been informed we're running out of book shelf space and worse, space to put bookshelves. Who knew this could happen? Well, just about every avid reader out in the world. We live in a fortunate time where most of us can collect books and we do, from the disciplined reader who only collects a few books (I have a couple of friends like that). They say they never re-read but will have a collection of signed books from their special authors. I respect them. Another set of friends who bought e-readers and cleaned out their paper books after they purchased e-versions. Those I worry about because my husband has boxes and boxes of old media for computers we have to keep of records and programs and 'work.' Technology can become obsolete and the data inaccessible. If that happened to my books, old friends, I'd be beyond distraught. And then there's me.I've collected every book I read for many many years. Put them in storage when I ran out of room, bought bigger houses for my "collection." Well, to be honest, bought bigger houses because I had a family with collections as well. But I guess there does come a time to clean house.
How does one do it? Tom has worked out a plan that I'm not sure I can live with, but it worked before. This summer I'm to go through the shelves and shelves and shelves of books and cull the ones I can give up. Those will go to Readers 'n 'ritas for the book trade. He's got the cartons all ready and a space in the garage set aside. So, I'm telling you, it's going to be hard but there will be treasures found and I'm going to let them go.
How about you? What kind of collector are you? Be honest, it doesn't hurt…too much!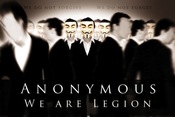 Until next time…Get out there and READ a book…
Sara Reyes
DFW Tea Readers Group
Join us at Readers 'n 'ritas November 12-14, 2010! with Sherrilyn Kenyon and more guests
See you on the Twitter (@FreshFiction)
PS comment and you could win a book from the Fresh Fiction collection in this weekend's blog contest. Two WINNERS!!! Don't worry, these are new books and not from Sara's culling.