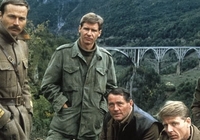 It's odd to think, but the 20th Century is really over, it's history. can you believe it? We're in the 21st Century. Even a familiar trademarks, "20th Century Fox" really shows its age. We've begun the second decade of the 21st century. Wow, put that way, I just feel old.
The past week our Fresh Picks were all books set in the "World Wars" era. What exactly does that mean? For our definition we used anything between 1910 to 1946. Arbitrary but we do need boundaries. Many new books are being set from the early to mid 20th century: thrillers, mysteries, romances, coming-of-age and paranormals. A plethora of choices. But it made me think. When did what I was taught in school as "Modern History – 1870 to current" become old?
Seriously it had to be forced to change because no one I know lived in the 19th century and very very few in the first decade of the 20th century hence we need a different set of years for "Modern." So obviously there was a redefining of "modern age" and I missed it! Those old German power mongers have been replaced multiple times by other power mongers. The Russian revolution rose, flourished and fell. The Chinese ditto. Japan expanded an empire and lost it. US became world heroes but overplayed their role. Then there is the power of oil which makes and breaks countries and regions on a yearly basis. It's all confusing. And in my world, I'd like to get away from the clutter and confusion. So I welcomed the return to a set period of time, not too far in the distance that I couldn't see videos of it but long enough away that it was very different from my current world.
For many years, the period of the early 20th century has not been the setting for popular books, it still isn't overwhelmingly popular but there are many books if you look around that make great reads. And for me it's like a homecoming of sorts. I grew up in a rural area with library books that were published in the 40s, 50s and 60s. Lots of derring do and espionage set in Europe or Far East. People escaping from tyrants or discovering the charm of the Left Bank and a whole new way of living and cooking. But some of my favorite books are the gentle tales by Dorothy Garlock of the Depression era plains areas. And I have very fond memories of reading Helen MacInnes and Alistair MacLean. Yes, I had a strange fascination with the Scots, at least the authors who had been involved in espionage.
So, I hope you'll add some of your favorite books set in the early to mid 20th century, tell us what we missed or should consider. And if this is all foreign to you, I urge you to try it out. You'd be surprised at the gems lurking 60 to 80 years in the past.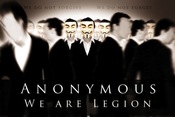 Until next time…Get out there and READ a book…
Sara Reyes
DFW Tea Readers Group
Join us at Readers 'n 'ritas November 12-14, 2010! with Sherrilyn Kenyon and more guests
See you on the Twitter (@FreshFiction)
PS comment and you could win signed books in this weekend's blog contest. Two WINNERS!!!