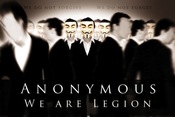 And by artists I am referring to authors and film makers this time around. We'll leave the musicians, painters, sculptors, and programmers out of the conversation. If you know me well, you'll find I consider almost all producers of a "thing" including code as "creative artists" but I will not digress today. Back to the topic of "does meeting the artist make you like or appreciate the work better or less?"
Lone Star Trilogy (May, June, July:
Here's the deal. Today we're having a high tea with Susan Mallery. It's a special private tea with just our book club and Susan. We've been looking forward and planning this event for months and no matter what happens it will be a day we'll remember for a long time. Seriously, we still talk about dinners with authors from ten or twelve years ago, reminiscing over the time spent with them, their books we've read since and for those who didn't attend, lamenting over their missed opportunity. In some way that private time spent with the author gives them a very special relationship with our reading group and individuals enduring long past the actual event.
Earlier this week, I went to a film viewing of The Maiden Heist at the USA Film Festival in Dallas. The director, Peter Hewitt and producer Rob Paris were in attendance and introduced the film, then talked about it after the showing. I went because I adore Christopher Walken and I wanted something fun to lighten up my week. Although the film was an amusing escape from my reality, the addition of the filmmakers created a sense of "specialness" that will last a long time. When "The Maiden Heist" goes to wide distribution (it's tentatively scheduled for a fall release) I'll spend another $10 to see it plus will probably buy it in DVD. I've already bored my husband and daughter and a few friends about it (including you, dear blog readers) and don't see myself stopping anytime soon. Go see it, a great ensemble comedy with a stellar cast including Christopher Walken, Morgan Freeman (God), William H. Macy and Marcia Gay Harden–her Rose is wonderful! It's what happens when the forces that be try to take away a person's obsession!
Back to today, our event with Susan will make her upcoming trilogy very special to the members of the DFW Tea group, even besides its Texas setting. Even the ones who can't come today are even beginning their laments (as well as directives to get books signed, sending along stuff, etc). Those of us there will probably fall in love again with Susan and will reminisce for years to come about our special day and tea with her. And she'll make new fans out of people who probably never met her before.
So what is it that makes works of art even more "special?" Is it the interaction on a personal level you have with the creator? Perhaps at a signing or talk? Or a private function? Or with the ubiquitous Internet, an email message, a group chat, a blog comment, or even, gasp, a Twitter? Or does all these up-close-and-personals turn you off? I know that liking, loving and hating are just different degrees of the same thing, so perhaps too close is too much?
Anyway, to reward your efforts this weekend, we'll be giving away to someone who comments on either this or Sandi's blog on Sunday a very special grab bag — it will be something signed (or several somethings signed) by Susan Mallery during our time today. So don't be shy and do check out our photos from the event. We'll be Twittering them as well as posting later today on our photos section. And to all who can't make it in person, we'll send out some delicious cyber scones to ya!
Until next time…
Get out there and READ a book…
Sara Reyes
DFW Tea Readers Group
Join us at Readers 'n 'ritas November 13-15, 2009!