Geez, it's August in Texas and in our part it's been over 100 degrees since sometime in July. If I was feeling crazy, I'd actually track it, but trust me on this one, I'd prefer not to know how long it's been this hot! And the news keeps coming…migraines go up some kind of percent for every degree over 100° like that is information I wasn't already aware of! So, the bottom line is, it's hot, stay out of the mid day sun, do the best you can to stay civilized.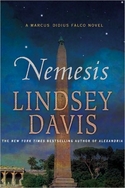 Well, for me that means, catch up on a little reading. I got two great books this week: THE RED QUEEN by Philippa Gregory and NEMESIS by Lindsey Davis. A little secret, I know you love those, but I feel in love with Falco when I saw an old Saturday movie with Bryan Brown. I know Ms. Davis loathes that movie, apparently took lots of liberties with her books but it introduced me to Marcus Didius Falco and I went out and bought EVERY SINGLE book I could find in the series, even spent an obscene amount of money on out-of-print editions and then bought them from the UK since they come out a year earlier there then in the US. So, I think Ms. Davis should credit an awful adaptation with at least one new fan, and isn't that worth something. By the way, Byran Brown was not hard to look at back in the day!
As for the latest book in the Falco series, NEMESIS it's a great rollicking great read. It starts out very sad, Falco and Helena lose their infant son and Falco loses dear old Dad in the first chapter of the book — so it's not really a spoiler, I wouldn't do that! The changes in circumstances, at least for Falco means more trouble: with his marriage, his family, his status in Rome, and of course his decision to take on another case (or is it two cases, hmm).
Ms. Lindsey sweeps us back into Rome AD 77 and seamlessly gives us the smells, noises, and climate of what we'd normally just skip over in history books. It's one of the reasons I adore her books. Yes, there's a decent mystery with lots of murders to solve but the feeling of being in Rome is amazing. And, yes, I spend too much time on the Internet looking up old tidbits of information about Rome, the marshes, swamps, etc.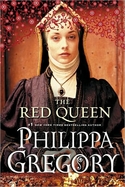 Then it was THE RED QUEEN book 2 in the Cousins War or the period in English history of the battles between the York and Lancasters – Wars of the Roses. Or consider it the prequel of the Tudor period. The first book in the series, THE WHITE QUEEN came out last year and is in paperback now. It was about Elizabeth Woodville who married the York Prince who won the beginning battles of the Wars of the Roses. The York was the "white rose." Now Ms. Gregory turns her eye to the "red rose" side, the Lancasters and is her wont picks one of the women involved. I must say, after reading these two books, these are not women I'd like to have as friends, or enemies, or even at the dinner table! I know she's supposed to make them in some way sympathetic, but for me, Margaret Beaufort was a true nutcase. Just saying. I made it through the book, read it all, but I came out of it a bit sympathetic to the men, especially Jasper Tudor and Henry Stafford. Her final husband, not-so-much, she got what she deserved. And I wonder, were all the women of that period forced into the either you're pious or you're a witch? Just wondering.
But don't just take my word on this, we've got a special contest running this month, where you could win a copy of THE RED QUEEN, just hop over to RED QUEEN contest and enter. Then after you read it we can compare notes. A deal, right?
And don't forget, our Dog Days of August is running! Be sure to sign up for the contests to win some truly stunning prizes and be sure to leave us your thoughts about what you're reading, what you want to read still this summer, and cooling recipes to go with reading!! (you know, things to make fast so you can read MORE!)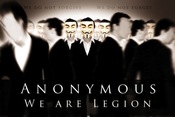 Until next time…Get out there and READ a book…
Sara Reyes
DFW Tea Readers Group
Join us at Readers 'n 'ritas November 12-14, 2010! with Sherrilyn Kenyon and more guests
See you on the Twitter (@FreshFiction)
PS: We picked up over 600 books, most signed, in the past month! So be sure to comment today and tomorrow to be entered to win! Everyone LOVES free books!