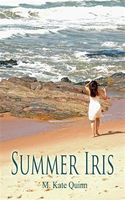 Perennials #1
July 2010
On Sale: July 1, 2010
ISBN: 1601547544
EAN: 9781601547545
Paperback
Women's Fiction
Buy at Amazon.com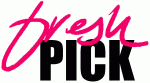 At fifty, Iris Stanton's divorced, out of a job, and her post-marriage condo is for sale and she can't afford to buy it. So, when her crazy best friend, Yvonne, offers her the use of a beach cottage for the summer, Iris combines the opportunity with a plan to resolve her pending homelessness. At the shore Iris meets two men–flirtatious contractor, Sam Hanratty, whose attention makes her heart mambo, and his hulky foreman, Eddie Morgan, who gives her heartburn. It's a summer of challenges that reveal her heart's desire and the discovery of whom and what hold the key.
Excerpt
The only time in my life that ever turned out like it does in the movies, of course, was now.
Eddie put the key into the lock, gave it a good hard twist and it opened easy as pie. Sadly I didn't have a pie on me, because the look he gave me deserved a pie to be tossed right smack in his face.
As he handed the key back to me, he gave the keychain a look.
"Thank you," I said, reaching for the key, which he did not immediately relinquish.
"You're welcome," he said, then read the inscription aloud, "the voice of the sea speaks to the soul." Then he gracefully placed the keychain into my waiting palm. I did not comment.
"A special meaning of some kind?" he asked.
Oh, brother Read More…