This is short and sweet because I'm off to my first MYTHCON. Go ahead, be like everyone else, "what's a mythcon?" A great question, because I'm learning too!
Mythcon41 is a conference put on by the Mythopoeic Society, "a national/international organization promoting the study, discussion, and enjoyment of fantastic and mythopoeic literature through books and periodicals, annual conferences, discussion groups, awards, and more." It's held in Dallas (well, Addison, a suburb) this year so I thought, why not? I like fantasy and paranormal romance, mystery, etc, so this could be interesting. Then I saw the programming. I mean, seriously, how can I pass up "Fox-Fairies, Demons, and Ghosts Oh My!: An Overview of Common Fantasy Figures in Asian Children's Stories." Or, "Problems with
Rebirth: A Rabbit, a Duck, and a Kitten in Works by Beatrix Potter?" And that is just on Saturday!
So, I'll be tweeting from Mythcon41 all day and miss (sob sob) the July Tea. But I'm sure Sandi and the others will fill me in!
Oh, wait, of course, there will be a contest this weekend. We couldn't go without one, right? So leave a comment today or tomorrow and you'll be entered to win something fabulous. A book? Why not!
And don't forget, our FABULOUS, Christmas in July Extravaganza has begun! Be sure to sign up for the contests to win some truly stunning prizes and be sure to leave us your thoughts about what you're reading, what you want to read, and recipes to go with reading!! (you know, things to make fast so you can read MORE!)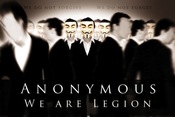 Until next time…Get out there and READ a book…
Sara Reyes
DFW Tea Readers Group
Join us at Readers 'n 'ritas November 12-14, 2010! with Sherrilyn Kenyon and more guests
See you on the Twitter (@FreshFiction)