Chet And Bernie #2
January 2010
On Sale: January 5, 2010
Featuring:
Bernie Little; Chet
320 pages
ISBN: 1416585850
EAN: 9781416585855
Hardcover
$25.00
Mystery Pet Lovers
Buy at Amazon.com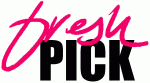 Thereby Hangs a Tail
by Spencer Quinn
Following the acclaimed DOG ON IT, the second mystery in the Chet and Bernie series featuring an irresistible canine narrator.
The second book of an irresistible series narrated by a loveable and wise dog. In the newest Chet and Bernie mystery, Chet gets a glimpse of the show dog world turned deadly.
"We run a detective agency, me and Bernie, called the Little Detective Agency on account of Little being Bernie's last name. My name's Chet, pure and simple. Headquarters is our house on Mesquite Road, a nice place with a big tree out front, perfect for napping under, and the whole canyon easily accessible out back, if it just so happens someone left the gate open. And then, up in the canyon — well, say no more."
Praised by Stephen King as "a canine Sam Spade full of joie de vivre," Chet and his human companion Bernie have both had some setbacks in life — Bernie in combat, Chet in K-9 school, but together they make up a team like no other. In Thereby Hangs a Tail, Bernie and Chet are called on to investigate threats made against an unlikely target — a pretty, pampered show dog named Princess. What seems like a joke turns into a serious case when Princess and her owner are abducted. To make matters worse, Bernie's on-again, off-again girlfriend, reporter Susie Sanchez, disappears too. When Chet is separated from Bernie, he's on his own to put the pieces together, find his way home, and save the day.

A dognapping/kidnapping triggers events that put Bernie and his canine partner in jeopardy.