for books…and authors and storytellers.
On the day of the year where our nation collectively gives thanks there are a few things that I'm truly grateful to have. One of those and maybe not the very first but near the top of the list is the ability to read. It's so much in the fabric of my person I don't realize it's something not everyone has. I can read, read fast and comprehend quickly. Reading has taught me so much over the years and allowed me to visit worlds I'd never be able to travel, meet people I'd never know, be so happy with my own life and give me a business I love every day, even at 4:30am.
Authors and books and publishers of books are wondrous devices that feed my obsession. This year, I'm truly thankful for all of them.
Yes, and I'm also thankful for my family who supports me by knowing not to bother me when I have a book in hand and for my strange obsession in reading and meeting new readers and authors. For allowing our home to be opened to visitors each month to talk about books and authors without complaint and actually getting into the fun of cooking and putting up with vociferous conversations. To the point of sometimes joining in. Last week's turkey dinner was delicious!
And to close with my short list of thanks, I'm very thankful for all my friends who love to read. I feel so rich with friends because everyone I met who shares my love of a good story even if it may not be to my taste is a friend because we share something in common. We LOVE to read.
And you, what are you giving THANKS for this year? Of course, we have a little something to entice you for commenting, even if you're not in the US.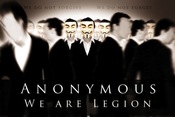 Until next time…
Get out there and READ a book…
Sara Reyes
DFW Tea Readers Group
Join us at Readers 'n 'ritas November 11-13, 2011! with Vicki Lewis Thompson, Marie Bostwick, Jane Porter and more guests
See you on the Twitter (@FreshFiction) and Facebook.com/SaraReyes and Facebook.com/FreshFiction.
PS: We've got more books from Readers 'n 'ritas to give away on Fresh Fiction. Two commenters will win a bundle each. Everyone LOVES free books!
Want to tell us what you're thankful for in 2010? comment here