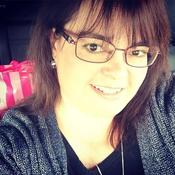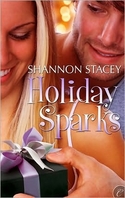 With Thanksgiving right around the corner here in the US and the holiday season upon us, many people are thinking about the things they're thankful for. Family. Friends. Health. Steady work. Finding a twenty-dollar bill in the pocket of last year's winter coat.
I'm thankful for all of those things. (Well, except for the twenty-dollar bill, which I didn't find. I checked.)  I'm also very thankful for romance novels. I'm not sure how I'd get through life without them. I'd survive, but my world would be a dreary place.
Why am I so thankful for romance novels?
That happily-ever-after. While I occasionally read horror or thrillers, I usually want to know ahead of time everything's going to turn out okay and that the characters I'm about to grow attached to aren't going to die gruesome deaths. Several years ago, when my husband was going through a health crisis and I needed to distract myself, I reached for a Nora Roberts trilogy I hadn't read. I knew, no matter how tough life was for her characters or what hardships they faced, I could trust her with my emotions. The main characters would all be happy in the end.
The variety! Dark, brooding vampires. Debonair CEOs in expensive suits. Firefighters. Cowboys. Doctors and lawyers and…okay, you get the point. Close your eyes and summon almost any man and you can read a romance about him. And the settings, too! A frigid Alaska winter. Tropical beaches. A small-town café. If I can dream it, I can read it in a romance.
If I want to lose myself in a long, engrossing and epic romance, I can find one. Or if I want a fulfilling, romantic read that fits into a hectic schedule, I can grab a Harlequin and get my romance fix.
So tell me why you're thankful for romance novels! Or, because this is a crazy, hectic time for many of you, tell me anything. Your favorite pie. Just say hello. Anything. One random commenter will win a digital copy of my December 6th Christmas novella, HOLIDAY SPARKS!