I survived another BIG conference, this time in Orlando at Walt Disney World. I think it's actually the only time in my life to date I've been in Orlando and NOT gone for at least half a day to the Disney Parks. Sorry, can't count the back lot experience in getting to the Living Seas Harper Collins party this time. Because it was really back lot. Don't fault me, I enjoyed seeing the "behind the scenes" but since it was "business" I have to count it in the "not seeing Disney" column. Did get to see the glamorous Eloisa James and effervescent Wendy Corsi Staub at the party. Then rode back with Jenna Petersen which is always a treat! It's odd, you met someone years ago and they stick with you for YEARS in a very good way! Only sad thing, I did NOT get a pirate hat OR a tiara. And we know how much I love tiaras!
But what did I see this year? Staying in the Boardwalk Inn, I did get delicious breakfasts at the bakery each morning, ah I miss the chocolate croissants. Ah, just the croissants in general were delicious and who can avoid a blueberry Mickey muffin? Not me! And the Boardwalk area is a nice place to just hang out and people watch. A very stylized imaging of the early 20th century seaside resorts along the Atlantic. Not that I'm old enough to have visited any of those, but it was fun to pretend!
As for business, well, I did meet lots of my favorite authors in a week! From Vicki Lewis Thompson to Suz Brockmann to Allison Brennan to Sherrilyn Kenyon to Dianna Love. I goosed (it was accidental I swear) Molly O'Keefe, and exchanged greetings with Diane Whiteside, Tara Taylor Quinn, Sharon Ashwood and so many more! Gwen interviewed over 30 authors over three days and lost her voice. Look for the video interviews to show up soon on FreshFiction.tv (if we harass her they'll show up sooner, no?)
I'm off to a Readers 'n 'ritas meeting and there's all sorts of news coming there as well! What a great time that will be! You should all be excited too! Got your tickets, right?
And don't forget, on Monday our Dog Days of August begins! Be sure to sign up for the contests to win some truly stunning prizes and be sure to leave us your thoughts about what you're reading, what you want to read still this summer, and cooling recipes to go with reading!! (you know, things to make fast so you can read MORE!)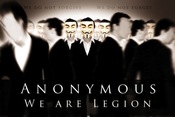 Until next time…Get out there and READ a book…
Sara Reyes
DFW Tea Readers Group
Join us at Readers 'n 'ritas November 12-14, 2010! with Sherrilyn Kenyon and more guests
See you on the Twitter (@FreshFiction)
PS: We picked up over 600 books, most signed, in the past week! So be sure to comment today and tomorrow to be entered to win! Everyone LOVES free books!