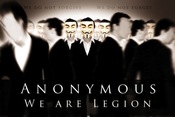 Big confession time, shocker isn't it? But I don't make reading lists. Gasp! Yup, reading a book is a time of relaxation and to "get away from it all" not something associated with "work" and for me, lists are WORK. BIG CAPTIALS, WORK. What I MUST do, what I should have DONE, what I WILL DO. Get the point? Work. Yuck. Reading now is something entirely different. It's where I leave everything and go into a different world, with its own set of rules, problems, solutions, characters. It's definitely not work. So, here's the problem, I said this weekend's theme should be "reading lists or books for the summer."
All well and good, after all I can set the tone or theme for a weekend or week or month, but then it means I have to follow it too. SIGH. And I spent Friday thinking about "what am I going to read this summer?" It was dreary and depressing. It was planning it was, omg, WORK!!! So I figured it out, I'd just confess. I don't do lists.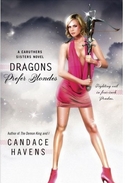 Now, not to say I'm not 'aware' of book releases dates, oh dearie me, no! I am very aware because like airline seats they have a critical day (street date) when things MUST BE DONE, but for my personal reading, I have a general idea, Linda Howard has a book in July, (BURN), there will be blockbusters and lots of great reads right around the corner. And I can wait, so making a list is really a pain.
But I also know and admire, must admit I do admire, readers who PLAN their reading and books meticulously. One I know actually has the books in her planner and consults it as to when she'll be able to do family stuff or she'll be reading. Honest, no joke. And that's cool. She actually has all the release dates, even penciling in the 'tentative titles,' for the next two YEARS of her favorite authors. Of course, she has a devil of a time when she discovers someone new and has to "fit them in" to her schedule. And since she's joined our book club we've all taken great joy and pride in introducing to authors she never knew. But back to the point, for her this summer reading list assignment would have been a breeze. (note to self, get her to write a blog post, it would be interesting). For me it's been painful.
So question of the day, what are you? A seat of the pants reader (as in you see a book, you pick it up, you read) or are you a planner (you know when a book comes out, you acquire it, you set aside time and read) or somewhere in between or chart your own path?
Until next time…
Get out there and READ a book…
Sara Reyes
DFW Tea Readers Group
Join us at Readers 'n 'ritas November 13-15, 2009!
As usual we've got a great selection of books for a commenter from our stash of goodies. So be brave and comment! Besides, you're sharing the wealth so to speak with a summer reading list at the very least! Go here to comment…