I'm not quite sure what I should use as the label for South by South West (SXSW) or "South by." It's a film festival, a music festival and now more than ever an "Interactive" conference / festival. It's the result of what's happening in the "real" world. You know, the convergence of our lives and the stuff we do. Like we listen to music which is now almost all electronically stored on files, played in little devices that make us laugh when we think back to the days of the Sony Walkman, or even, bless me, the LP. We get our movies and shows on our computers and even on our phones which have become handy devices to entertain while we're waiting or bored. We can see what's happening in our worlds, check the weather forecast, listen to music, watch a film and read a book. It's a wonderful gadget and almost every one has one type or another.
So this gathering in Austin, the SXSW experience is amazing. I've met all ages, types, sizes and nationalities of people. From the geeks for tech to the nerds for film, to the secret readers of "trash fiction" (that would be what I read I gathered) to evangelists for change (political, cultural, or other). It's an amazing time filled with much anticipation, energy and innovation.
Why do I go when all I do is "books?" Well, the experience over the years has given flight to my imagination to do things at Fresh Fiction. My doing things pays off for fellow readers and authors. It's all a big circle and it keeps getting larger with all the "new" stuff we can do.
And yeah, I'm seeing people standing in lines reading their Kindle, their Sony, their Nook. Oh, yes, and the old fashioned paper books. It's a people thing. Whatever floats your boat.
If you're curious I invite you to follow our Tweets (@freshfiction through next Saturday. We'll be 'rawking' Austin and the festival!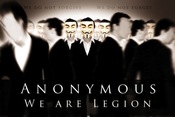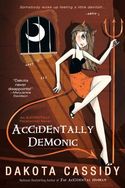 Until next time…
Get out there and READ a book…
Sara Reyes
Join us at Readers 'n 'ritas November 12-14, 2010! with Sherrilyn Kenyon and more guests
See you on the Twitter (@FreshFiction)
PS comment and you could win signed books from Dakota Cassidy, sponsor of this weekend's blog contest. Two WINNERS!!!