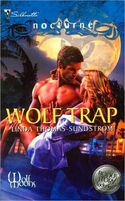 Wolf Moon
March 2010
On Sale: March 1, 2010
Featuring: Parker Madison; Chloe Tyler
288 pages
ISBN: 0373618301
EAN: 9780373618309
Mass Market Paperback
$5.25
Romance Paranormal
Buy at Amazon.com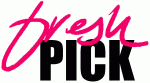 Wolf Trap
by Linda Thomas-Sundstrom
Sultry Miami nights are about to get even hotter as Linda Thomas-Sundstrom continues her Wolf Moons series.
A hunt for a rogue werewolf stirs passion in the hearts of two rebels….
When a full moon awakens the beast within Dr. Parker Madison, he is hell-bent on finding explanations for his new Otherworld form and his insatiable lust. On the prowl one night, he discovers a woman in trouble—one who stirs his darker desires and may hold the answers to all that he has searched for.
After a sexy stranger rescues her from a brutal attack, Chloe Tyler can't stop dreaming about him. Especially when something deep inside his electric-blue eyes calls to her, and his touch fills her with the most intense desire she's ever known. But her nightmares are all too real. A rogue werewolf's bite has changed her life forever, and the one who turned her hunts her still. Unless her dream man comes to her rescue yet again, the danger remains….
Excerpt
"Just what am I supposed to be looking at?" Matt Wilson asked, massaging his temples with both hands as he walked. Fairview Hospital was one of his least favorite spots on earth, even if this was just a courtesy visit. Psychiatrics wasn't his job anymore, and he was certainly glad he'd veered from that into regular police detective work, in spite of the similarities.
Hell, the silence in this one corridor alone could drive a person nuts. Although the soundproofing was necessary for the sanity of the staff, who had to contend with these security wards on a daily basis, he was pretty sure that a complete lack of sound could eventually tweak their sanity, as well.
"New case," Jenna James, the supervising doctor of the hospital, said over her shoulder. A shoulder Matt knew intimately well and wished he could be alone with Read More…