Last Saturday was our annual Boas and Tiaras Tea, and if you follow our musings you'll know we posted a recap and link to Felicia's blog about the event. I'll wait if you need to go catch up.
In the meantime, it was fun to reminisce about it. There are over 50 pictures you can check out on our Meetup.com page. We filled the room with readers, I got rid of a couple of boxes of books (ha!) and we meet old friends and new friends. But now, I've put away my tiara (gasp) until either next year or the next "big" event! We did miss several of our members and also has had people say, why didn't you tell me about it? It's hard to judge with the effectiveness of getting the word out, but we try really hard. SO I thought I'd tell YOU all now, next year's big event, the Boas & Tiaras Tea will be held on Saturday, June 11th, 2011. It will be held somewhere with high tea, chocolate, scones and champagne! Promise! And no long walking in the heat (had to promise that after last year's tea in the Arboretum, we're precious flowers, ya know!) We'll have author guests (let me know, authors if you want to reserve early!) and goodies as usual!
Other events this week include our book club with Pamela Clare. She's got depths, unknown before the meeting! She really does her research! As in falling off mountains, being threatened by stalkers and businesses she's investigated in her real job as an editor and investigative reporter. It makes the story so much more real to know the author has "experienced" some of the action.
News at the office, we have our first intern! Maybe that isn't exciting to some but it means our business is really taking off! Becky will be with us for the summer and so you need to give her a big welcome when you see her post! Right now she's helping with our backlog of books. yes, we have a backlog of about two months! But we're working our way thorough it! And she'll be working with Gwen on our upcoming author events including Readers 'n 'ritas, re launch of FreshFiction.tv with lots of author interviews, and other special events in the fall and winter including Jane Porter and Susan Elizabeth Phillips.
So what's happening with you this week? Read anything good? Got something on your TBR stack that you're raring to dive into? Let us know!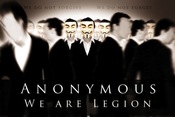 Until next time…Get out there and READ a book…
Sara Reyes
DFW Tea Readers Group
Join us at Readers 'n 'ritas November 12-14, 2010! with Sherrilyn Kenyon and more guests
See you on the Twitter (@FreshFiction)
Comment and of course there will be a prize! Tom's been sorting out the prizes and has some new ones he's ready to mail out to TWO lucky winners!