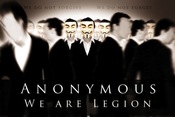 One of the popular sayings and truths among romance readers is "everything I know I learned from a romance novel." And it is very true. Well, maybe not everything but a great deal of information I obtained from novels has been helpful over the years and continues to be. This includes historical events, characters, geography, management skills, and lots of things not normally associated with "romance." So it was slightly gratifying to see the same thing happen to one of my children.
About eight years ago, Jemima J was published. It was one of the very early "chick-lit" books, in fact Jane Green and Helen Fielding are considered to be the "Queens of Chick-lit." Both had books out within a few months that were blockbusters around the world and exemplified a new genre of popular fiction — young women searching for Mr. Right. My daughter got a copy of Jemima J from me…in those days I was trying to open her eyes to books past vampires and young love…what has changed? … into something a little more mature. Needless to say, Jane Green changed her life. Not only did Jemima J inspire her to take charge of her life and lose 40 pounds but it also gave her the inspiration to write a stellar essay that helped her get early admission into the college of her choice. Pretty good in my opinion, best $20 I ever spent!
So this week, Jane Green came to Plano and of course we were there! I mean, this was a great opportunity. A little scary because sometimes expectations are not matched by reality. We've seen and met hundreds of authors over the past years, so we've experienced the great, the arrogant, the good, the boring, the charming, and mostly really nice people who happen to be authors. But this was special for my daughter. And she was nervous.
Read the rest of our adventure…click here