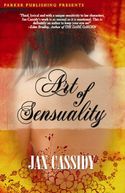 Well, this isn't about 'the first time', naughty people! This is about my first time at conference. 
Four years ago I attended my first Romance Writers of America conference in Reno, Nevada. I had just started writing romance not long before and I wasn't sure what to expect. Being the new kid on the block, I was so impressed by the people I met, the professionalism of the event, and especially the friendly reception from other aspiring and published writers. There is no describing the sort of excitement that assaults you when you're immersed in one place that holds so much creativity. I'm not exaggerating when I say it's overwhelming yet inspiring. The energy just bounces off the walls, surging through you, and making you enjoy every second of the event. When you're finally on the plane that takes you back home, you will feel saddened that the conference is over. 
I'm certain everyone will have a different experience at her first conference but I can truly say that I felt like a writer that week. Our writing journey is a long and solitary one and when the opportunity to share our experiences with other writers comes along, we can't afford to miss it.  
It's easy to be overwhelmed by the conference experience; especially if it's your first.  Here, then, are some tips I've learned in the four years I've attended: 
You'll need to read the tips from Jax…click here to read more