Now that we're in the beginning of the final countdown for the holidays, what are you reading? Is there a book or series of books you just feel compelled to re-read each year at this time? Or perhaps, you go looking for and save up the "holiday" books that started appearing in September. Or is there a favorite author who wrote some truly emotional book that touches you that you love to read again and again?
My reading at this time of the year includes pulling out and dusting off my old Signet Regency Christmas anthologies. Stories by Mary Balogh and Barbara Metzger and Mary Jo Putney still make me happy to read. Then I'll read a truly emotional contemporary such as Robyn Carr's Virgin River Christmas or Marie Bostwick's COMFORT AND JOY or SNOW ANGELS.
One of the things we discuss this month at book club is, what are we reading for the holidays? It's always good to get an idea of a new book or author to try out. I heard Susan Wiggs being discovered for the first time by one member and another willing to try Robyn Carr but the number of books in the Virgin River series is daunting (11 at last count).
And then we always get around to what was the best book you read in 2009. So, today's questions are:
What's on your reading schedule?
What is on your list of the top five books you read in 2009?
Until next time…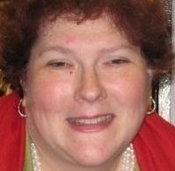 Get out there and READ a book…
Sara Reyes
Join us at Readers 'n 'ritas November 12-14, 2010!