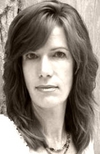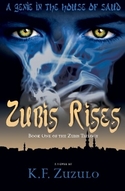 Think Green this holiday season in more ways than one as author Kellyann Zuzulo is giving away $25 in ARe bucks. All Romance eBooks is an online bookseller who deals exclusively in eBooks. You can find all of Sapphire Blue Publishing's authors listed there, moi included. This is a fantastic gift for readers of romance who also enjoy ebooks.
Djinn in the Box
A journalist by training, Kellyann has worked as a writer for Yankee Magazine, Cobblestone magazine, and national consumer and health magazines; as a book development editor; as a media relations representative; and as a director of communications for a non-profit.
Her novel, A GENIE IN THE HOUSE OF SAUD, draws upon her experience as a former managing editor of two publications for the Royal Embassy of Saudi Arabia in Washington, DC. Her second novel, The Third Wish is available in eBook from Sapphrie Blue Publishing.
Kellyann is a smoking hot writer and a terrific storyteller. So enjoy the chance to go green this holiday and nominate a friend or family member to win.