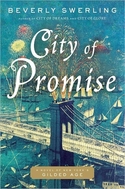 It's always said we read more in the summer, but it didn't used to be true for me. As a mother, summers were when I worked and figured out how to occupy my children's time which became more than a full time job. I did send them off to the "country" to stay with their grandparents for a couple of weeks, and some day camps, but the majority of the time they got bored with themselves and me. Also, we didn't do many family vacations during the summer, it was always the busy time at work for my husband and me, so our family vacations were in the fall and spring. So, I was very happy when they got older and started working during the summers because that meant I had more time to read. So, why bring this up? Well, I've been reading more this year than in recent years and very excited about my prospects.
Perhaps it's because the turn of a century happened just eleven short years ago, but I've been fascinated by stories set in times of change. For me it's the late 1900s as people tumbled into the United States, countries were changed and formed in Europe and the rest of the world. It was a time of rapid change: electricity in homes, urbanization, telephones over taking telegraphs, rapid transportation to almost anywhere. It was also the time of social chaos as well as capitalists, bullies and entrepreneurs. I'm not saying they were bad or good, just lots of opportunity to shift social classes.
CITY OF PROMISE (August 9, 2011) by Beverly Swerling is what set me off. The story is set in New York City from 1869 to 1885 and the story of a Civil War veteran building affordable housing for middle class families. Not the tenements or stews and not the expensive brownstones but introducing French flats (we call them apartments) to Manhattan. Finding a "nice" Irish girl to wed, she was raised in a high class brothel with many helpful contacts, networking has always been around and useful, Joshua Turner takes his dream and with the help of charming characters with a few secrets of their own, builds new apartment buildings in upper Manhattan. The intertwining of the start of the steel business, application of new construction techniques, the solution to traffic (trains, trolleys, elevated) plus the politics of the time provides fascinating reading sending me on a great search for more books and to watch "Gangs of New York."
So what are you reading this summer? And do you have any suggestions for me, books set in the late 19th century, not necessarily Victoria manners but of industry and challenges? To reward you, I'll give away a couple of books from our Fresh Fiction stash, you'll be excited!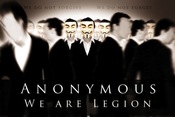 Until next time…Get out there and READ a book…
Sara Reyes
DFW Tea Readers Group
Join us at Readers 'n 'ritas November 11-13, 2011! with Gena Showalter, C.L. Wilson, Roxanne St. Clair and more guests
See you on the Twitter (@FreshFiction) or Facebook!
To comment on Sara's blog please click here.