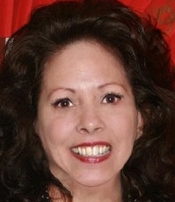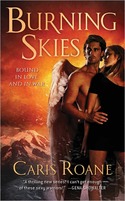 That's how I feel when I write these days.  It's an amazing experience.  I've never written a series like this before–Guardians of Ascension–in which I've built a world I love, populated it with extremely hunky warrior vampires and oh-so-deserving women, created a villain and his minions that are both heinous and sympathetic, and created new ways to enhance all sorts of *ahem* physical experiences.       The whole thing is awesome and unexpected, and at times overwhelming–the spreadsheets alone that I've concocted to keep track of things like wing color and which character has which power is enough to squeeze a few brain cells to death.
But when I sink into the day's writing, when I engage the characters of the moment, euphoria is what I feel, this marvelous sense of joy and delight, of great meaning and love.  Which means that I hope that when readers delve into this series they get to experience these sensations as well.
So, yes, this is a debut series, with ASCENSION opening things up in January of this year.  The second book, BURNING SKIES, released in May and the third book hits the shelves in September.  A novella, BRINK OF ETERNITY, will be available in e-format July 12th.  But it's always a strange experience to know that though the readers are just getting to know the characters of the second book, I'm writing the stories of the fifth even as we speak.
I think of the readers all the time, wanting so much for them; to be surprised, delighted, to have their favorite warrior's story told in a truly satisfying way.  I'm writing Thorne's story now and it will release in May of 2012.  Which is another mind-boggling truth that what I'm working on now, won't be seen in print for months and months.  Writers live in a sort of time-warp.
Take a look at ASCENSION and BURNING SKIES.  Or maybe dip into BRINK OF ETERNITY and see if this winged vampire warrior series is for you.
Check out my website at www.carisroane.com or my Caris Roane Facebook page!  And please, follow me on Twitter…I try to post everyday either something about my life or about my warriors.
I'll be giving away an arc of WINGS OF FIRE or signed copies of ASCENSION and BURNING SKIES.  Just post a comment and tell me what would be your favorite part about having a pair of wings of your own!
To comment on Caris Roane's blog please click here.