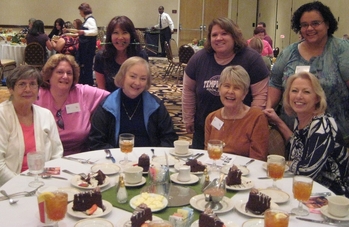 If you've heard the rumors I'll have to admit some of them are true. When I meet with authors and readers we have the reputation for closing down restaurants, as in staying past normal closing hours. I'm not sure where it began but I think it's possible it was Bellevue, Washington at the only Emerald City Writers conference I attended in the '90s. Yup, it's been a long long time. And not just 'odd' places, I've managed to have the people in charge turn up the music, get the pregnant hostess to ask us to vacate and more. Amazing how easy it is to get a reputation. And why you might ask? Well, it's because when I get with readers and authors we talk and talk and talk — about books! And we don't want to stop.
So many people told me over the years they'd like to be part of this "in" crowd that it only made sense a couple of years ago to give it a whirl. Our first Readers 'n 'ritas. The name is simple, I like readers and I adore margaritas, so the name made sense to me — two of my favorite things. The goal was simple too — have a weekend of great fun talking books and being with readers and authors. Makes sense, right?
Now is the time for you to join us and become part of the legend. This year our authors include: Sherrilyn Kenyon, Dianna Love, Candace Havens, Lauren Willig, Dakota Cassidy, Jaye Wells, Rosemary Clement-Moore, Michele Bardsley, Rachel Caine, Tara Taylor Quinn, and Jane Porter,
Spend a weekend together in North Texas: find new friends, spend time with other readers, get to know authors in an intimate relaxed setting, get a bunch of new books, and much more.
The convention is held on the second weekend of November in North Texas. We kick it off Friday night with a casual get-together, breakfast with new friends on Saturday followed by reader oriented panels, interviews, and discussion groups as well as a lunch with authors, a HUGE book trade, private book signing, table talks, plus margarita hour with conversation and fun! Saturday night we break up for dinner with authors and friends. Sunday is a low-key brunch.
Get your TICKET today!! Tell your friends and join us for a 'rita on November 12th – 14th, 2010!!! You'll be glad you did! Honest!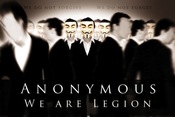 Until next time…Get out there and READ a book…
Sara Reyes
DFW Tea Readers Group
Join us at Readers 'n 'ritas November 12-14, 2010! with Sherrilyn Kenyon and more guests
See you on the Twitter (@FreshFiction)
PS comment and you could win a signed copy of A THREAD SO THIN or by Charlaine Harris in this weekend's blog contest. Two WINNERS!!!