I signed off with that last week and didn't get a whole ton of feedback, but ah well, it didn't stop me from reading more stuff. So, because I've got a full day including an 8am stop at Central Market Plano for their 'to-die-for' pancakes — very very early on a Saturday — I need to buckle down and write.
This week was filled with thrillers, weepers, and a little bit of historical romance.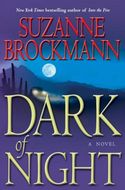 First off…finally finished DARK OF NIGHT and was a bit disappointed in the quality of the book. I mean, seriously folks, it's a [email protected]#ing hardcover and the pages are falling out with one read? And I am NOT a messy reader. No dog earing, no cracking of spines or folding of pages. Geez! That put me off greatly BTW. Even if I got it at Costco and not full retail, a hardcover with pages falling out! What has the world come to? Oh, and the book was good. I wasn't entirely happy with the reason for all the thrills and chills, but the ride was satisfying. Why did Nash go on all those 'covert missions'? I didn't buy the "money" angle. Ah well. Maybe there is something else down the road.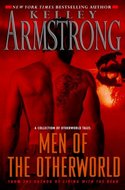 My next one was the [insert a bunch of raves here. then repeat, this one deserves a ton of raves] MEN OF THE OTHERWORLD by Kelley Armstrong. OMG. This is the compilation of four short stories Kelley's posted on her web site over the years. They're about Clayton and Jeremy. The back story so to speak! And for any fan of the "Otherworld" this is definitely required reading. And because I am special…I snatched it off the pile of books arriving for review…I'm going to treat myself to MADE TO BE BROKEN this weekend. Read and weep oh fellow KA fans.
Then I spent some time weeping, sigh, oh, yeah. Read all of the Robyn Carr Virgin Rivers books (series part two or books 4, 5, 6 and 7) in two days. I've gotten smarter when I read her, I just leave out the contact lens. It's much better than way. No nasty buildup from the extra salt in the tears. It's hard to believe she can be so consistently good. But on the other hand, thank goodness she is! I think my favorite is Paradise Valley. Although, I did enjoy the interplay between Shelby and Luke in Temptation Ridge. Then, of course, Second Chance Pass wasn't shabby either. Paul tried so HARD to be the best friend! And since I missed the Christmas story, I dove into it as well. A Virgin River Christmas was the most heart-warming story I've read since A Simple Gift. The thought of Marcie spending every thing she had to track down Ian. And then, Ian, well, he was just worth the cost after a bit of polishing. He did come through for Marcie in the end and that's what's important. Every time I read about the tree I just lost it. Sigh, All done now. I've got the contacts back in and no time for tears!
Then I finished off my week with back-to-back historicals: Elizabeth Hoyt's To Beguile A Beast and Mary Balogh's At Last Comes Love. Yes, yes, it isn't available until the end of April but you want a heads up, don't you? No, okay, then I'll just say it's prime Mary Balogh reading. Balogh's four tales of the Huxtable family follows a familiar path but she's able to keep the story unfolding at the right pace and with enough emotion to make it extremely satisfying! Do tell me though what you think of the first three in paperback at $6.99 and the concluding one in hardcover for $22?
Hoyt's story is the fourth in her Legend of the Four Soldiers series, a beauty and the beast tale. A great read, I highly recommend you pre-order of this one! And if you haven't read the first three, I say, WHY NOT? She has the sensuality and the historical period down pat. So, don't miss Jasper's story in To Seduce a Sinner, plus Samuel's story in To Taste Temptation, which starts the whole series. Then you'll be ready in May for To Beguile a Beast? which moves it along and provides a few more twists and turns…my favorite! And a wounded hero, delicious! And he's got a way with lemons as well. [we'll talk in May, remind me.]
So, now that you know what I've been reading, where is YOUR bookmark?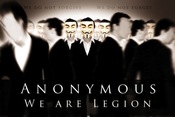 Get out there and READ a book…
Sara Reyes
DFW Tea Readers Group
Join us at Readers 'n 'ritas in 2009!
Don't forget to click here to be entered in the weekend Fresh Fiction Give-Aways grab bag! You may win a "bundle" of books from Fresh Fiction! Contest ends February 8th!