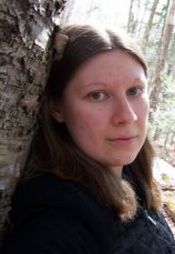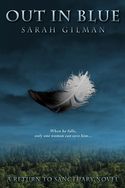 Angels and similar creatures are my favorite paranormal characters. I've been fascinated with the idea of wings on the back of someone who otherwise appears human since I was a little girl. I remember being enthralled in school by Egyptian art that showed a woman with wings longer than her arms. On the Cartoon Network, I watched shows such as Bird Man (self explanatory) and The Centurions (one character could fly with mechanical wings). I often had, and still have, flying dreams.
As a fledgling writer, I dabbled in vampires before I settled into angels. Vampires and romance is a fantastic combination, and I doubt I'll ever grow tired of reading such stories. In college, I took Vampires in Literature, an English elective, and have been hooked since. The vampire myth has had sexual elements since the earliest tales, and the leap of vampires to romance heroes and heroines feels natural to me.
Angels, on the other hand, are not inherently romance characters. Many consider them religious characters, and while that certainly can be true, popular culture and many romance authors have taken them far outside that box. For me, the inherent conflict between what an angel is supposed to be and what an angel can be is part of the appeal. I love how a creature who is "supposed" to lack sexual identity and desire can be written as a passionate romance character. Even if that conflict doesn't exist in a given story's world, it's there in the back of the reader's mind.
Also, I find wings sexy. Wings are soft enough to snuggled against, strong enough to carry a person in flight (in a fantasy setting), and beautiful. What's not to love?
Wings… Fangs… Readers, what is your favorite paranormal physical trait and why?
One commenter will win a print copy of OUT IN BLUE, so let us know your favorite paranormal trait
To comment on Sarah Gilman's blog please click here.