Out July 7th, The Princess Will Save You is a gender-flipped damsel-in-distress tale inspired by one of my most beloved cult classics: The Princess Bride.
First and foremost, this isn't a retelling. Rather, it's a love letter to all the things I adore about William Goldman's spin the classic damsel-in-distress fairytale–True love! Sword fights! Mouthy pirates!–as well as an examination of the one thing about the story that I found more and more frustrating as I grew into adulthood: Buttercup's character arc.
I'm assuming the majority of the Fresh Fiction readership knows the story here, but in summation, Buttercup's adventures in The Princess Bride go like so:
Our princess starts off the story as a commoner, so sure in whom she is and what she wants: her farm boy, Westley. And even after Westley disappears, the presumed victim of the notorious Dread Pirate Roberts, she has the same fierce spark. Buttercup has been plucked from her common life to be a princess, and from the outside has everything a girl could ever want, but still she's willing to push back.
Then, when she's kidnapped by supposed pirates, Buttercup fights back, tries to escape, and uses what she has to try to succeed in escape. She doesn't, but that's okay because she's rescued by the Man in Black. At first, she fights him too, but then, she gets the shock of her life: the Man in Black isn't just Dread Pirate Roberts, as she presumed, he is her Westley. Her true love is alive, and, even better, has rescued her not only from the pirates, but from her dull future as yet another conquest of the vapid Prince Humperdinck.
Of course, that feeling of freedom doesn't last long, because Humperdinck tracks them down and threatens to kill Westley. Buttercup agrees to marry Humperdinck, if he'll spare Westley and allow him to return to his ship–it's the only way she believes she can save her rediscovered true love (and her sacrifice is romantic, yes).
But here's where my frustration comes in: After her sham of a wedding to Humperdinck, Buttercup has given up on everything. Somehow she has managed to secure not only a dagger but also a private room, and decides that she must end it–future with the traitorous Humperdinck is far too bleak without the hope of ever seeing Westley again.
The Buttercup we met at the beginning of this story, or even in the middle of it, would've taken that dagger and fought her way out of the castle and to Westley. As fierce as she was, she would have done whatever she could have to reclaim her life and her love–and yet she didn't.
When I decided to write my own take on a fairytale, I chose to address the discomfort I had with Buttercup's character arc and inaction–and that of other damsel-type characters–in my own way.
The result is The Princess Will Save You, which not only flips the narrative but gives the princess a dagger that she will use if she must.
In short, it's the tale of Princess Amarande of Ardenia, whose commoner true love, a stable boy named Luca, is kidnapped in a bid to push her into a political marriage at age sixteen. But rather than play the game, Amarande changes it–grabbing her dead father's swords and setting out, ball gown and all, on a quest not only to rescue Luca but also possibly her kingdom's future in the process.
If you squint, you might see the fingerprints of The Princess Bride in just that pitch, but just in case you don't see it, I'll layout to some more obvious parallels that run along not only Goldman's tale but also the common fairytales he used as scaffolding himself.
On Amarande's quest, you'll find sword fights, pirates of questionable talents, and a pursuit within a pursuit. There are scheming princes, potions, and smart women who want more despite an extremely patriarchal society. There are beasts, a fairytale setting that both feels familiar and faraway, and science that borders on magic. And, of course, my upside-down take on the damsel.
It was so very fun to take beloved ingredients and use them in my own way. I've done this before–my debut, Sea Witch, is an origin story that feeds into and pays homage to elements from Hans Christian Andersen's The Little Mermaid–and, of course, that's what Goldman himself did. It's clear in the text that he had a fantastic time spinning fairytales into something fresh and new–the story goes he wrote The Princess Bride for his daughters, after all.
That pure love shines through in both the book and the movie–in which he was heavily involved–and surely is a big reason this tale is a beloved modern classic. I hope that if you pick up The Princess Will Save You that you enjoy Amarande's journey and see the love I put into it too.
Interested in hearing more from Sarah? Check out her virtual tour schedule throughout this month: 
The Princess Will Save You #1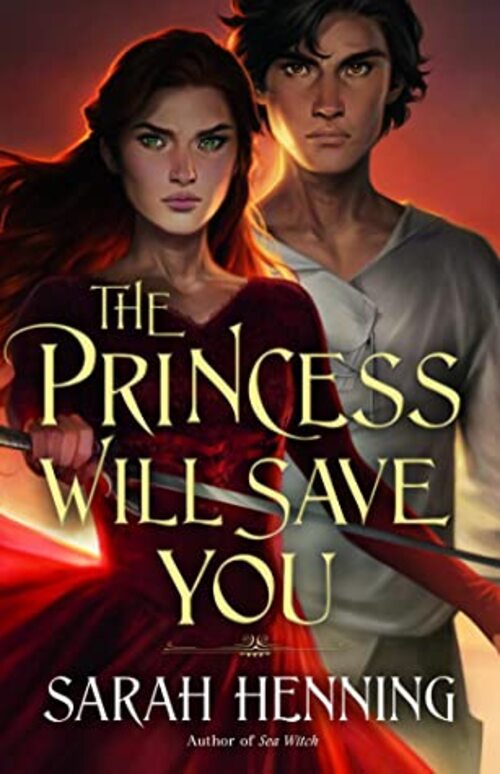 A PRINCESS
A STABLE BOY
A QUEST
When her father dies, Princess Amarande is given an ultimatum: Marry the leader of one of the four neighboring kingdoms, or lose her crown–and possibly her life. And to force her hand, her beloved, the stable boy Luca, is kidnapped.
But Amarande was raised to be a warrior, not a sacrifice.
And nothing will stop her from saving her true love and rescuing her kingdom.
The acclaimed author of Sea Witch turns the classic damsel-in-distress tale on its head with this story of adventure, identity, and love.
Young Adult Adventure [Tor Teen, On Sale: July 7, 2020, Hardcover / e-Book, ISBN: 9781250237422 / eISBN: 9781250237415]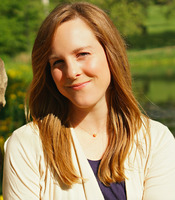 SARAH HENNING is a recovering journalist who has worked for Palm Beach Post, Kansas City Star, and Associated Press, among others. When not writing, she runs ultramarathons, hits the playground with her two kids and hangs out with her husband Justin, who doubles as her long-suffering IT department.