Enjoy this chat between bestselling author Sarah Morgan and Fresh Fiction Editorial Manager Danielle Dresser!
The unlikely friendship between Grace and Audrey is my favorite part of this novel. How did these two characters come to life for you?
I'm pleased you enjoyed that part of the book because it was my favorite part to write! I knew from the start of this book that I wanted to write an inter-generational friendship. I felt it would add a richness to this story that would be missing if Grace had, for example, befriended someone her age. Right from the start, I could see the potential for humor and emotion in the relationship between these two. They are different in personality and life experience, and yet they form a deep and lasting bond. Playing with their dialogue, and watching each character push the other out of her comfort zone, was great fun.
Paris is a wonderful setting for this novel. What do you love most about the City of Lights?
There's the food of course, and the wine, but as well as that Paris is a pretty city, light and airy with beautiful buildings, wide open boulevards, and an energy that is infectious. It has some of the best art galleries in the world, and if you grow tired of looking at art and sculpture you can look at people. Paris offers some of the best people watching on the planet.   
Grace goes to Paris as an escape from her marriage which, after 25 years, is seemingly dissolving. What advice would you give to someone in a predicament like Grace?
I'd probably tell them not to make any instant decisions on anything, but life doesn't always allow time for reflection. In Grace's case, she already had a vacation booked, and she knew that if she didn't go her daughter would cancel her summer of travel, so that drove her decision. My advice to anyone in Grace's position would probably be to lean on friends and family and keep walking forwards. Looking back just makes you more likely to fall over. 
Audrey has a difficult home life back in London with her alcoholic mother as well as her own struggles with dyslexia. Nonetheless, she comes across as carefree and self-assured. How did you balance the various sides readers see of Audrey?
Audrey is dealing with a lot in her life, and she's mostly dealing with it alone because her mother doesn't offer much in the way of support. Audrey has had to find her own path through life. Caring for her mother has given her an independence and self-assurance. At the same time, she's still a teenager, and I thought it was important to show that side of her, too. She wavers between child and adult and was an interesting character to write.
Grace's grandmother, Mimi, was such a dynamic woman! I loved her tenacity for life. Why was it important for Grace to have someone in her life like Mimi?
Grace had a tumultuous and unpredictable childhood, and Mimi was the one stable factor. They have a close relationship, and she's someone that Grace trusts totally. When her life falls apart, it's natural that Mimi is the person she'd turn to.
Even though it becomes their workplace, the bookshop in Paris becomes a home for both Grace and Audrey. Do you have a favorite bookstore or two?
Any store selling books is going to be a favorite with me, but I love Waterstones, Piccadilly in the centre of London because it has such a huge range of books (including mine), and Shakespeare and Co in Paris because it's charming in every way.  
I felt like I was watching a lovely romantic comedy while reading your book. What are some of your favorite romantic comedies – books and/or movies?
Thank you for the compliment! I have so many favourite romantic comedies. Top of the list would be When Harry Met Sally, Crazy Stupid Love, The Devil Wears Prada and In Her Shoes (I'm always fascinated by the relationship between sisters). I love anything by Nancy Myers or Nora Ephron.  
What can readers expect from you next?
My next book is called A Wedding in December, and it's a festive family drama set in the snowy mountains of Aspen, Colorado. This was such a fun story to write and I'm hoping readers will love it too. 
Rapid Fire Random Questions
Favorite candy: Milk chocolate
Favorite way to be kind to yourself: A hot bath and a good book
Best compliment you recently gave to someone: I told my editor she's a genius because she is. She makes every book better.
Favorite flower: Gerbera
Random interesting fact you like to tell people: I worked as a nurse in the emergency department
Best vacation you've ever taken: The Scottish Highlands
Earliest celebrity crush: It was a horse called Milton (I know you weren't expecting that, but I loved horses). He was a show jumper and a favorite with the audience. He seemed to be able to jump anything.
Cake or pie: Pie followed by cake 🙂  
Last book you read that you really LOVED: Little Fires Everywhere by Celeste Ng
You have a totally free afternoon – no deadlines, no obligations, no Twitter notifications!  What do you do?: Go for a long country walk with my husband, followed by dinner.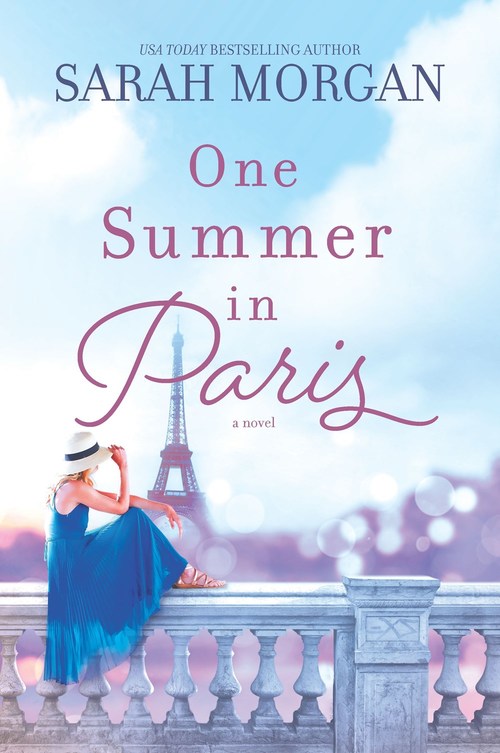 USA TODAY bestselling author Sarah Morgan returns with this heartwarming novel about the power of friendship, love and what happens when an ending is just the beginning…
To celebrate their twenty-fifth wedding anniversary, Grace has planned the surprise of a lifetime for her husband—a romantic getaway to Paris. But she never expected he'd have a surprise of his own: he wants a divorce. Reeling from the shock but refusing to be broken, a devastated Grace makes the bold decision to go to Paris alone.
Audrey, a young woman from London, has left behind a heartache of her own when she arrives in Paris. A job in a bookshop is her ticket to freedom, but with no money and no knowledge of the French language, suddenly a summer spent wandering the cobbled streets alone seems much more likely…until she meets Grace, and everything changes.
Grace can't believe how daring Audrey is. Audrey can't believe how cautious newly single Grace is. Living in neighboring apartments above the bookshop, this unlikely pair offer each other just what they've both been missing. They came to Paris to find themselves, but finding this unbreakable friendship might be the best thing that's ever happened to them…
Romance Contemporary [HQN, On Sale: April 9, 2019, Trade Size / e-Book, ISBN: 9781335507549 / eISBN: 9781488096518]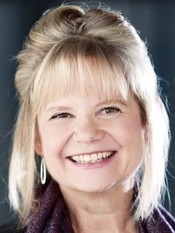 Sunday Times and USA Today bestselling author Sarah Morgan writes contemporary romance and women's fiction, and her trademark humour and warmth have gained her fans across the globe. Described as 'a magician with words' by RT Book Reviews, she has sold over 16 million copies of her books. She has been nominated five times for the prestigious RITA© Award from the Romance Writers of America and won the award three times; in 2012 for her book 'Doukakis's Apprentice', 2013 for 'A Night of No Return', and 2017 for 'Miracle on 5th Avenue'. She also won the RT Reviewers' Choice Award in 2012 and has made numerous appearances in their 'Top Pick' slot.
As a child, Sarah dreamed of being a writer and although she took a few interesting detours along the way, she is now living that dream.
Sarah lives near London with her husband and children, and when she isn't reading or writing she loves being outdoors, preferably on vacation so she can forget the house needs tidying.