There are buddy cop films where the plot involves two people of different personalities who are forced to work together to defeat the bad guys, sometimes learning from each other in the process. And then there are buddy writers. Two people of comparative personalities who choose to work together to create a story that readers will hopefully love, most definitely learning from each other in the process.
Crockett & Tubbs, Murtaugh & Riggs, Turner & Hooch, Tango & Cash, Thelma & Louise. Okay, T&L weren't cops, but they were best buds until the very end so for the purposes of this post, we'll compare it to typing, "The End." See what we did there? You're so clever, Sam. No, you're so clever, Robin.
What we're trying to say is, we had a kickass time writing this book together. As with any big undertaking, there were good days and bad days. There were rewrites and respites. Coffee fueled most of our writing/brainstorming sessions—we can totally vouch for the power of mochas. And plotting sessions by the seat of our pants ruled our word counts.
We took long walks along the beach to talk through scenes and emotions and characterization and how we pictured Vaughn looking just like model, Andrea Denver. That research was tough. He's horribly photogenic. And don't even get us started on his shirtless pics. <insert heart eyes emoji>
Emails flew back and forth on the regular. We learned to compromise and cooperate. We learned to respect each other's points of view. We learned to stand up for what we really wanted and not sweat the small stuff. When we got stuck, we had the other person to lean on. And when the words flowed, we gave the other person giant cheers and XOs.
This book took shape over months and months of much more than writing sprints and chapter goals, though. Our friendship grew, too. Our respect for the craft. And those things helped make this book what it is. Writing a book is hard. We felt new pangs of pressure because we didn't want to disappoint each other. But we were also ready to go for it because we had each other's backs. That's a glorious feeling.
We collaborated. We conquered. We're friends till the end. Buddy writers ready to celebrate this victory with food, drink and mani-pedis. And that's a wrap on Sam and Robin's first Excellent Writing Adventure.
Thanks for taking the ride with us!
xoxo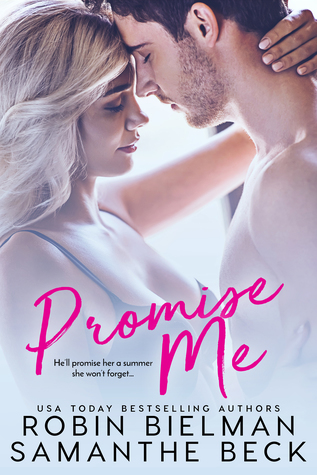 He'll promise her a summer she won't forget…
Instead of soaking up the SoCal sunshine while housesitting for my aunt, I'm dealing with a Pomeranian who thinks she's a Pitbull, two half-sisters who would happily prune me off the family tree, and him. Vaughn Shaughnessy. Hot model about to go nuclear, dangerously sexy flirt whose perceptive green eyes promise he's more than just a pretty face. He's the kind of walking, talking temptation I should avoid, but that's impossible because he also happens to be my extremely lickable—I mean likeable—neighbor.
He's turning me into a hot mess.
Thing is, I can't handle more messes in my life. I'm still trying to come to terms with the monumental ones in my past, and getting involved with Vaughn—even for temporary summer fun—is guaranteed to get messy. I don't dare risk it, but I'm not sure I can resist…
Romance Contemporary [Entangled Embrace, On Sale: April 15, 2019, e-Book, ISBN: 9781640637009 / ]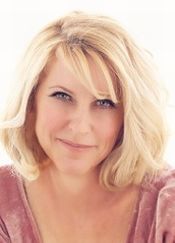 When not attached to her laptop, USA Today Bestselling Author and RITA finalist, Robin Bielman can almost always be found with her nose in a book. A California girl, the beach is her favorite place for fun and inspiration. Her fondness for swoon-worthy heroes who flirt and stumble upon the girl they can't live without jumpstarts most of her story ideas.
She loves to frequent coffee shops, take hikes with her hubby, and play sock tug of war with her cute, but sometimes naughty, dog Harry. She dreams of traveling to faraway places and loves to connect with readers. To keep in touch sign up for her newsletter on her website.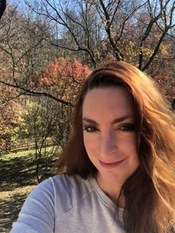 Wine lover, sleep fanatic, and USA Today Bestselling Author of sexy contemporary romance novels, Samanthe Beck lives in Malibu, California, with her long-suffering but extremely adorable husband and their turbo-son. Throw in a furry ninja named Kitty and Bebe the trash talking Chihuahua and you get the whole, chaotic picture.
When not dreaming up fun, fan-your-cheeks sexy ways to get her characters to happily-ever-after, she searches for the perfect cabernet to pair with Ambien.