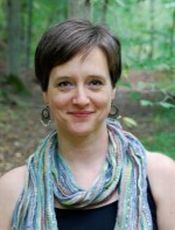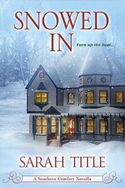 Full disclosure: I actually like winter. But I live in West Virginia, so my definition of "winter" may be slightly skewed. I haven't had the chance to burn any hot chocolate calories by shoveling snow, at least not yet. (I may have just jinxed myself – April snowstorm, here we come!)
It's not that I've never lived through a *real* winter. I grew up in the Northeast, and I went to grad school in the Midwest – trust me, I've had winter. But I'm not going to lie, having some geographical distance from the real white stuff is affecting my memory. Falling snow is so romantic if you know you don't have to get up early to shovel out your car.
Admit it, there are nice parts to a blizzard. Hot chocolate topped with whipped cream. Curling up in front of a roaring fire. Snuggling under a pile of blankets with a handsome guy… Sorry, where was I?
Right. Blizzards. The best remedy for the Blizzard Blues is something hot and sweet, like Gavin Fraser, the hero of my novella, SNOWED IN. When he meets Maureen O'Connell, she's kind of a mess. But he's a gentleman, and when they're stranded together in a blizzard, he does his best to keep her warm…
About SNOWED IN
There's nothing like a hot kiss on a cold day…
Librarian Maureen O'Connell might have predicted she'd find herself crying into the ice cream case at the supermarket after a bad breakup—but she definitely never imagined that a guy hot enough to melt the Rocky Road would flirt with her right there in the freezer aisle. Only Gavin Fraser isn't a fantasy, he's a mouth-watering new flavor…
When a freak snowstorm strands Maureen at Gavin's after just one date, it's a perfect excuse for something a lot steamier than hot chocolate in front of the fire. It's definitely lust. Can it also be love?
About Sarah Title
By day, Sarah Title is a (sort of) mild-mannered librarian in West Virginia, and by night, she writes funny, steamy comfort reads. Her first book, KENTUCKY HOME, was released by eKensington in April 2013, and she has released another book, HOME SWEET HOME, and two novellas, "Kentucky Christmas" and "Snowed In," with eKensington (now Lyrical). She also contributed to the anthology, DELICIOUS, with Lori Foster and Lucy Monroe. Her newest book, TWO FAMILY HOME, will be released by Lyrical Press in August 2015. Find her on the internet, where she talks mostly about her dog. Sarah is represented by Louise Fury with the Bent Agency.
Website | Facebook | Twitter | Instagram @titleauthor