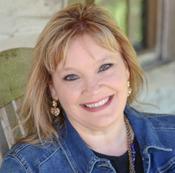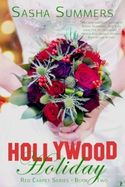 I think it's safe to say that most writers fall for their hero. Makes sense, right? When we write, we tend to play up the things we find dreamy and scrumptious and channel it into our guy. Gunner was an especially manly hero to work with.
So, let me set us this excerpt (which I love)… At this point, Jen's trying to get over Gunner, but he seems to keep cropping up wherever she is – in a non-stalker-like way, though!
Poor Gunner is just as frustrated by circumstances; he's just pretty good at repressing his feelings. But this excerpt is one that shows how fragile his control is when it comes to Jen, and how truly powerful he is.
Excerpt:
Nothing else to say? I felt like I'd been punched in the stomach. I was hurt, breathless, and sad. At least now I know where I stand. No hope, no illusions.
"Let's get back to work."
"Work," I murmured, trying not to lose it. I had to do something. My nerves were humming with energy and frustration. Since what I wanted to do—kiss him, throw him on the mat, and make him forgive me—wasn't an option, I'd have to make do pretending to fight with him.
He came at me again. This time I was careful, favoring my side without missing a step or losing my balance. He matched me, step for step, aggressive but careful. When I threw my elbow out, he grabbed it and turned, driving me into the padded wall. I was breathing hard. But then so was he.
I waited for him to step back, but he just stared at me. His body pressed close, making my head spin. His head bent forward, his nose almost touching mine. He turned closer, his breath hitting my cheek. And the world, not just my head, seemed to spin wildly out of control. I turned, looking for the kiss I knew he wanted too…
"Show me how to do that," Chris interrupted.
Gunner stepped back, his face rigid once more. "I'm sure you'll figure it out," he said, completely calm and controlled.
My insides were jelly. My heart was racing. What the hell was that? He'd just made it perfectly clear he didn't want anything to do with me, that this was nothing but a job—a paycheck. And then he did…that. I drew in a deep breath.
Poor Jen. Poor Gunner. You just want everything to be okay for them… and for them to get a room, soon! LOL! No really, I love the heat between these two –  it made writing HOLLYWOOD HOLIDAY that much more fun for me! 🙂
To comment on Sasha Summers's blog please click here.