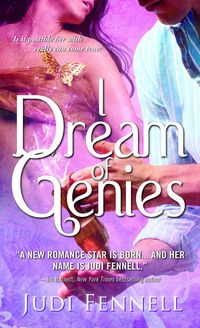 Genies #1
January 2011
On Sale: January 1, 2011
Featuring:
Matt Ewing; Eden
416 pages
ISBN: 1402241895
EAN: 9781402241895
Mass Market Paperback
$7.99
Add to Wish List
Romance Contemporary, Romance Paranormal
Buy at Amazon.com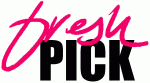 Fresh Fiction Reviewers Favorites of 2012
I Dream of Genies
by Judi Fennell
Is it possible her wish really can come true?
He needs to change his luck, and fast!
Matt Ewing would gladly hunt down a fortune in lucky pennies if he thought it would help save his business.
But for all his hoping, Matt's clueless when his long awaited lucky charm falls in his lap in the form of a beguiling genie. He just can't believe that this beautiful woman could be the answer to his prayers…
She's been bottled up for far too long!
Spending 2,000 years in a bottle would make any woman go a little stir crazy. So when Matt releases Eden from her luxurious captivity, she's thrilled to repay him by giving him the magical boost he needs…
But for all her good intentions, Eden's magical prowess is a little rusty and her magical mistakes become more than embarrassing. And though Eden knows falling in love will end her magic and immortality, she can't help but be drawn to the one man who wants her just for herself…

Readers will be amused and completely enthralled in this cutest magical story ever.
Excerpt
Icy shards of glass pelted Eden's legs as she bounced against something hard. Her head ached. She was cold and her wrist hurt. The next bounce shifted her slightly. Actually, her upper body wasn't exactly cold or uncomfortable, but her legs definitely were. She twitched her toes, trying to feel the floor, only… there wasn't one. She was floating? Eden nibbled the inside of her cheek. She didn't remember floating today. Wait. What did she remember? She searched her memory, but it was just flashes of light amid a blanket of nothingness. Eden sucked in a breath as a spasm of pain rippled across her temple and— Wait. That was air. Fresh air. She inhaled again. Fresh air, even rain-laden, meant she was out of her bottle. Fresh air meant she was free. After seventeen hundred ninety-seven years in her bottle, she was free Read More…