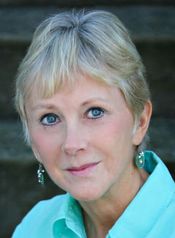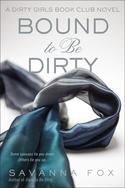 FIFTY SHADES OF GREY turned BDSM erotic romance into standard reading fare on subways and in airport lounges. What's that all about?
The DIRTY GIRLS BOOK CLUB in my series for Berkley Heat might well be the only female book club that hasn't read BDSM. When one member, Marielle, suggests they try it and find out what the fuss is all about, reactions are varied. Kim cheerfully admits she doesn't know for sure what BDSM is, but she's game to find out. Marielle says she thinks she's done it. George, who was sexually abused as a girl, is skeptical. Lily, a fiercely independent feminist and a family practice doctor, is opposed. But, in the interests of research, they all agree to try one book. Their choice is Bound by Desire (it's not a real book; I wrote the excerpts myself).
The premise of my series is that each time the club reads an erotic novel, one of the members has her own sexy romance that in some way parallels the book they're reading. In my latest release, BOUND TO BE DIRTY, the heroine is Lily Nyland. Unlike in the previous two books—THE DIRTY GIRLS BOOK CLUB (Georgia's story) and DARE TO BE DIRTY (Kim's story)—Lily's romance is not with a stranger. It's with her husband of ten years, Dax Xavier, a bush helicopter pilot.
Their marriage is on the rocks. Youthful passion, first love, and solemn marriage vows have over the years turned to distance, both physical and emotional. To mistrust, lack of communication, a failure of intimacy. How can reading BDSM possibly help Lily and Dax save their marriage?
Well, as the book club first asked, what is BDSM all about and why does it appeal to so many women?
That's a question that George, Kim, Marielle, and especially Lily struggle to come to terms with as they read the book and discuss it—and as Lily and her husband borrow a trick or two from Bound by Desire. Spicing up their sex life is great, but they're going to need more than that if they want to rebuild communication, trust, and intimacy. On the other hand, what is BDSM really about? Is it, perhaps, about those very things? For Lily and Dax, the club's reading selection is the key to discovering that passion and love can be even more powerful the second time around.
In BOUND TO BE DIRTY, the members of the Dirty Girls Book Club explore the pros and cons of BDSM erotic romance: the balance of power, the allure of a partner who can intuit and satisfy all your needs, the potential for exploitation, the right of consenting adults to pursue whatever kind of sexual relationship they wish—and so on, and so on.
Now, what about you? Why do you think BDSM novels are so popular? Have you read any yourself? What appeals to you, and what doesn't appeal? Do you have any terrific books to recommend to other readers? One person who comments will receive an autographed copy of BOUND TO BE DIRTY.
Author Bio
Award-winning author Savanna Fox, who also writes as Susan Fox and Susan Lyons, writes "emotionally compelling, sexy contemporary romance" (Publishers Weekly). She is published by Berkley and Kensington, and also self-publishes. Her writing has won numerous awards and has been excerpted as a Cosmopolitan "Red-Hot Read." Susan is a Pacific Northwester with homes in Victoria and Vancouver, British Columbia. She has degrees in law and psychology, and has had a variety of careers, including perennial student, computer consultant, and legal editor. Fiction writer is by far her favorite, giving her an outlet to demonstrate her belief in the power of love, friendship, and a sense of humor. website | Facebook
To comment on Savanna Fox's blog please click here.