Instead of trying to find your perfect match in a dating app, we bring you the "Reader Match" where we introduce you to authors as a reader you may fall in love with. It's our great pleasure to present Scarlett Peckham, whose debut novel, THE DUKE I TEMPTED, just won the prestigious RWA Golden Heart® Award in historical romance.
Writes:
Steamy, lush, angsty romances set in the Georgian era. Think fierce heroines, brooding heroes and erotic secrets.
About:
Debut historical romance novelist specializing in steamy stories about feisty Alpha Heroines seeks readers looking for women who know what they want … and fascinating men all too eager rise to the challenge of giving it to them. Must be in the market for a romance about a spinster botanist, a marriage of convenience, and a submissive duke determined to hide his craving to spend his nights on his knees…and guard his broken heart.
What I'm looking for in my ideal reader match:
You look for a bit of edge in your historical romances. When I say femdom, you say meow
You don't mind a driven heroine who seethes at her limited place in the world and doesn't feel the need to hide it or play well with others
You enjoy brooding heroes and books that churn with sweet, torturous angst
You seek out complex characters who must learn to trust each other with the vulnerabilities they hide – even when they think the truth might destroy them
You identify with characters who take a great deal of purpose in their work – be it running a counting house in the City of London, creating hybrid flowers in the greenhouse, or building ethereal ballroom gardens in the English countryside
You enjoy sparring, banter, wit, and silver-tongued characters who are as equally matched in an argument as they are in the bedchamber
And speaking of bedchambers, you like a high dose of heat and perhaps a light touch of kink
What to expect if we're compatible:
A new Georgian-era series following the secret lives of London's most exclusive – and illicit – private club
A world inhabited by iconoclastic characters determined to live interesting lives – think botanists, acrobats, whipping governesses, and evangelists…all with adventurous tastes
Love stories built on emotional complexity…with many jagged turns and bursts of luminous affection along the road leading to hard-won happy endings
Books that will keep you up all night
The Secrets of Charlotte Street #1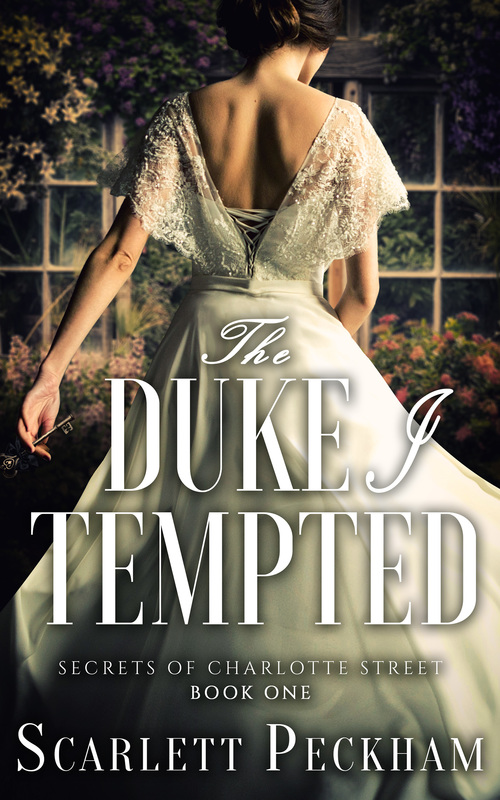 He's controlled. Meticulous. Immaculate. No one would expect the proper Duke of Westmead to be a member of London's most illicit secret club. Least of all: his future wife.
Having overcome financial ruin and redeemed his family name to become the most legendary investor in London, the Duke of Westmead needs to secure his holdings by producing an heir. Which means he must find a wife who won't discover his secret craving to spend his nights on his knees – or make demands on his long scarred-over heart.
Poppy Cavendish is not that type of woman. An ambitious self-taught botanist designing the garden ballroom in which Westmead plans to woo a bride, Poppy has struggled against convention all her life to secure her hard-won independence. She wants the capital to expand her exotic nursery business – not a husband.
But there is something so compelling about Westmead, with his starchy bearing and impossibly kind eyes — that when an accidental scandal makes marriage to the duke the only means to save her nursery, Poppy worries she wants more than the title he is offering. The arrangement is meant to be just business. A greenhouse for an heir. But Poppy yearns to unravel her husband's secrets – and to tempt the duke to risk his heart.
Romance Historical [NYLA, On Sale: July 31, 2018, e-Book, ISBN: 2940162120322 / eISBN: 9781641970327]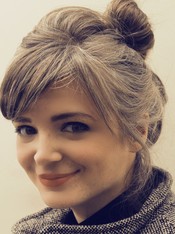 Scarlett Peckham fell in love with romance novels as a child, sneaking paperbacks from the stash in her grandmother's closet. By the time she came of age she had exhausted her library's supply and begun to dream of writing one of her own.
Scarlett studied English at Columbia University and built a career in communications, but in her free hours always returned to her earliest obsession: those delicious, big-hearted books you devour in the dark and can never bear to put down. Her steamy historical romances about alpha heroines have been finalists for the Golden Heart® Award four times. Her debut book, THE DUKE I TEMPTED, will be out July 31, 2018.
Scarlett splits her time between London and Los Angeles. When not reading or writing romance she enjoys pretending to know about wine, discussing The Real Housewives, and cooking enormous pots of soup.