I am often asked who my favorite authors are, but I don't know that anyone has asked me what my favorite books are and how they may have shaped who I am as an author. I'd like to talk about three books that have contributed to who I am today.
THE LION, THE WITCH, AND THE WARDROBE, C.S. Lewis
To be fair, I loved all of the Chronicles of Narnia, but this first book in the series really set me on the path to exploring my own imagination. A secret world only accessible by magic? Children heroes? Animals that can talk? Yes, it is fair to say, I loved Narnia from the get-go. I think what really set it apart from the fairy tales and children books I had previous read, was that it wasn't always so "happily ever after". Real problems were presented to the characters in the story. Characters died, got lost, and went over to the "dark side". Despite a clearly fantastical setting, these stories felt more real to me. I was able to really immerse myself in the stories and by the end of the book, I felt as if the characters were my friends. I missed them when the book ended. And when I read the final book in the series, I was truly sad. I learned during that time that really good books will draw you in and make you feel like you are really there, in the story.
Now when I write, I try to write characters that are relatable. Characters that I would want to be friends with. When I finish a book and I miss my new "friends", that's when I know I have been successful.
THE SECRET OF THE OLD CLOCK, Carolyn Keene
Now, I cannot swear this is the first Nancy Drew books I ever read, but it is certainly one have I read many times. I actually collect Nancy Drew books and occasionally reread them even today. I know that they are very formulaic, but the formula works! I loved that Nancy was a female spy who solved cases that even men could not solve. I think I had been told a time too many that girls are not naturally logical. That we are too emotional. I have always been very good at math, but I was constantly met with surprise when I would tell people that that was my favorite subject in school. Now days little girls are told they can do anything, but all I had to show me the way was Nancy Drew.
My love of Nancy Drew shows very clearly in the Lady Lancaster series. It is a series of romance and mystery and female detectives. But even beyond the obvious links, I write smart and intuitive females that won't be put into a box.
PERSUASION, Jane Austen
This book isn't as popular as PRIDE AND PREJUDICE, but it is my favorite Austen novel. It is the book that made me fall in love with the Regency period. In college, I studied medieval and renaissance literature primarily, but it was Jane Austen that inspired me to write my Lady Lancaster series set in Regency London. During this brief period in time, corsets were loosened. Romance, artistry, and parties were celebrated above all else. Not only does that make it a fun time in which to set a novel, it allows certain liberties in story line. Jane Austen had young sisters running after servicemen unsupervised. I have young ladies solving murders and mysteries. This is possible because during this time period everyone and everything was less restrained.
Frankly, if it was good enough for Jane Austen, it is good enough for me. Not all of my books will be set in Jane Austen's time, but I am glad to say I started out there.
Lady Lancaster Garden Society #5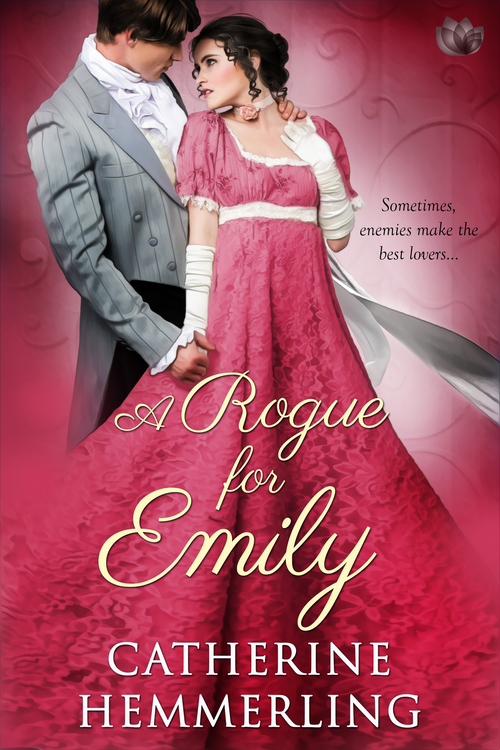 Emily Moss cannot stand the roguish Alexander Bredon. As this season's most desired debut, she could have any man she wants. Unfortunately, Lady Lancaster pairs her up with none other than the incorrigible man himself.
With mutual dislike and contempt, Alex would rather be doing anything other than escorting the high and mighty Emily, until a secret about her falls into his lap. Suddenly, he realizes there may be more to the lady than he originally thought.
Perhaps the only thing that can keep them from killing each other is falling for each other instead.
Romance Historical [Entangled Scandalous, On Sale: July 9, 2018, e-Book, ISBN: 9781640636293 / eISBN: 9781640636293]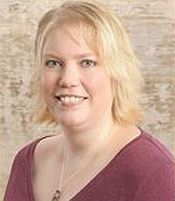 Catherine Hemmerling has been a technical writer in the software industry for nearly twenty years and has published many user manuals and technical documentation in that time. She has always had a love of writing fiction but has never pursued publication in that genre until now.
Hopefully it is the beginning of a long new journey with Lady Lancaster and the Garden Society girls. Certainly historical romance (especially the scandalous kind) is more fun than writing technical documents!
This author happily resides in Tehachapi, California (near Bakersfield – home of her Alma-mater!) with her family.