Here's the quirky mix of inspiration behind my new release, BOTTOM OF THE SKY:
THE GOLD COAST, by Nelson DeMille
When I finished writing my last book, Rush, I took about a month off to binge
read. A friend of mine recommended this book. It tells the story of Long Island
attorney John Sutter, who lives a posh life with his beautiful and extremely
rich wife, Susan, until a mafia crime boss moves into the mansion next door.
Reading this book made me realize how much fun I could have writing about a
family engaged in organized crime and my brain started plotting.
The documentary COUNTERFEIT CULTURE
I wanted my crime family to be involved in something different. This documentary opened my eyes to the dangerous business of fake goods and I started to develop my plot around this theme. We've all seen the street vendors selling knock off sunglasses and designer purses, but the world of counterfeiting is much darker and deadlier than think the average person realizes.
The Port of Seattle
One of the many factors that add to the huge personality of Seattle is the
shipping docks at the Port of Seattle. I've always wondered "what's in all those
stacked cargo containers and what happens at nighttime in those shipping yards?" What a perfect setting for intrigue and suspense!
The Skykomish River
The Skykomish River is about an hour North of Seattle. The river offers a
paradise of outdoor fun—fishing, kayaking, hiking, and biking. My alpha hero,
John Rossi, has the street smarts of a city boy who was raised in a rough
Seattle neighborhood, but the heart and physique of a mountain man. The bottom of the Sky River is at first a source of tragedy for John Rossi. But in the end it's where he finds his salvation.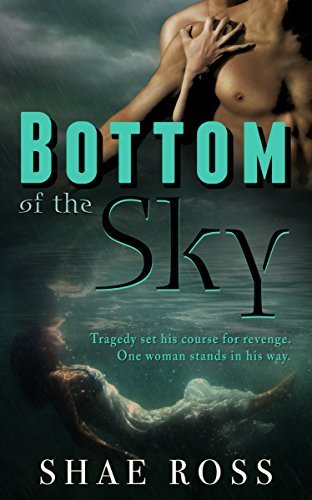 Tragedy set his course for revenge. One woman stands
in his way.

John
The last thing I need is to be saddled with the on-the-run niece of the family I'm about to take down. Gianna Silva wants me to help her find her missing mother.But I've got bigger fish to fry–namely, her cousins Stefano and Santos Silva. I'm working on the inside,feeding information to the FBI, and
I'm about to drop the net on their ring of
counterfeiters. To keep Gianna out of my way, I've agreed to help her but under one condition: What I say goes. No questions. No push back. I make the rules.
The problem is Gianna Silva doesn't know the meaning of the word
"rule" and she's on to me. For two years, I've hidden my true identity behind a wall built from stone-cold revenge. I thought it was indestructible–especially against someone with the last name of Silva–the family I've vowed
to destroy…
Gianna
If I could find my missing mom by myself I would, but the only enemies she's ever had are my dead father and his powerful family. Confronting the Silvas alone is too dangerous. I need an insider who knows how to play their game. John Rossi,with his cool, bad-boy confidence and access to the family is my best hope. I've bargained away the last dollar in my savings account in exchange for his help,but I'm beginning to think I made a deal with the devil.
I didn't expect his rules to include sharing a cabin–and a bedroom with him–northwest of Nowheresville. I don't trust him, or my attraction to him. But to find my mom, I'll break everyone of his damn rules, regardless of the consequences…
Romance Contemporary [Author Self-Published, On Sale: March 19, 2017,
e-Book,  ]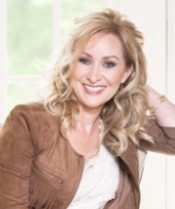 Shae Ross was born and raised in Ferndale, Michigan. After graduating high school, Ms. Ross attended Michigan State University and continued her education
at Detroit College of Law. Prior to 2014, she spent the majority of her career practicing corporate law, running a successful business and engaged in entrepreneurial ventures.
After having one too many stressful days at the office, Ms. Ross began to consider pursuing her lifelong dream of writing.
Armed with an English degree, an interest in historical settings and a huge collection of romance novels, Ms. Ross put pen to paper and began converting the characters in her head to ink. She soon found herself happily immersed in a new working world that included heroes and heroines, agents and editors, and a multitude of secondary characters.
Ms. Ross' debut novel, PRETTY SMART GIRLS – LACE UP released in January of 2015. The second book in the series, PRETTY SMART GIRLS – FEARLESS is set to release in July of 2015. She currently writes in the new adult and contemporary romance genres and lives with her husband and three children in Holt, Michigan.