I've written over thirty romances set during the Regency period in England. I love the Regency, but lately, I've wanted to explore a different time period—the French Revolution. I get varied reactions to this announcement. Some of my readers are excited. Others are not interested in reading a book set during that time period. I hear, "Guillotines are not sexy" and "I like my British dukes, thank you very much."
You know the great thing about my books? As Marie Antoinette said, "You get your cake and can eat it too!" Okay, she didn't say that, but she never said "Let them eat cake either." But you will get everything you love in a Regency in one of my French Revolution-set books, especially To Tempt a Rebel, which releases March 12.
1. Page-turning Suspense
The guillotine may not be sexy, but when my hero and heroine face the National Razor if they are caught out after curfew, it certainly makes those midnight rendezvous a little more tense and meaningful. With all the turmoil and unrest during the revolution, Alex and Tristan are always just one step ahead of the guards, and I promise you'll keep turning pages to see if they escape.
2. Enemies to Lovers
This must be one of romance's favorite tropes. I love it because there's nothing more delicious than watching two people who hate each other fight their growing attraction. In To Tempt a Rebel, Alex is a member of the League of the Scarlet Pimpernel, a group of British nobles rescuing innocents from the guillotine. Tristan is a revolutionary and Robespierre's secretary. Talk about enemies. She wants to kill him, and he wants to have her and all her friends imprisoned. You'll love the way they fall in love.
3. History
I don't know about you, but I started reading historical romance because I loved history. I learned so much from reading books set in the past, especially when they featured real historical figures. If you don't know much about the French Revolution, To Tempt a Rebel is a fun way to explore it, and you might even visit Wikipedia to learn more after the last page.
4. The Gowns
The great thing about the French Revolution, as opposed to the Regency, is the waists on the gowns were closer to their actual placement. Before the simplicity of the Regency period, women wore gowns and wigs and shoes that were big and bold and over the top. And the men were pretty fancy too. They wore silk pantaloons and coats and plenty of frills. My heroes aren't quite that fashionable, but it's fun to write some characters dressed in pastel breeches.
5. Those British Dukes
But what about the dukes? Don't worry. To Tempt a Rebel centers on the League of the Scarlet Pimpernel. It's a fictional league comprised of British noblemen. That means there are dukes (or at least sons of dukes) and lords all throughout the book. You won't miss those sexy, powerful dukes—and one might even get his own story in my next book!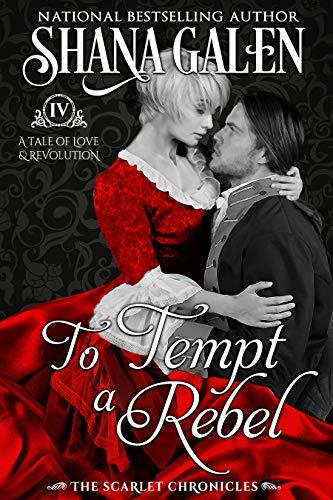 He's a rebel…
It all began so well. When Tristan Chevalier joined the French revolutionaries to fight for brotherhood, equality, and liberty, he was full of hopes and dreams of what the revolution could accomplish. But after several years of serving as the bloodthirsty Robespierre's second, Tristan is having doubts. When Tristan tries to halt Robespierre's Reign of Terror, he inadvertently steps into a trap laid by the League of the Scarlet Pimpernel and orchestrated by the lovely Alexandra Martin. Tristan is no one's pawn, but he thinks by playing along, he might be able to give his superiors information leading to the capture of the League. He could end the Pimpernel's antics once and for all. There's just one problem—no matter how much Tristan despises Alexandra, he can't quite stop wanting her.
She has a cause.
Alexandra Martin is an Englishwoman who's has been playing the part of a French actress for years. It's a clever cover for her real role as a member of the League of the Scarlet Pimpernel. Alex usually works in the background, but when she manages to snare one of the most important men in Robespierre's government, she's risking it all. So begins a harrowing adventure where Alex's most vile enemy must become her most trusted ally. The fate of a young prince hangs in the balance as two clashing rebels discover enemies sometimes make the best lovers.
Romance Historical [Author Self-Published, On Sale: March 12, 2019, e-Book, ISBN: 2940156113811 / eISBN: 9781386211129]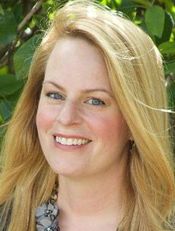 Fast-paced, Adventurous Regency Romance
Shana Galen is the bestselling author of fast-paced adventurous Regency historicals, including the RT Reviewers' Choice THE MAKING OF A GENTLEMAN. Booklist says, "Galen expertly entwines espionage-flavored intrigue with sizzling passion," and RT Bookreviews calls her "a grand mistress of the action/adventure subgenre." She taught English at the middle and high school level off and on for eleven years. Most of those years were spent working in Houston's inner city. Now she writes full time. She's happily married and has a daughter who is most definitely a romance heroine in the making.
Shana loves to hear from readers, you can reach on her Website or see what she's up to daily on Facebook and Twitter.