Spoiler alert: I'm about to seriously date myself. When I was in college, all my girlfriends were crazy about the movie Somewhere in Time, starring Jane Seymour and the late Christopher Reeve. In case that film was before your time, it's about a modern-day playwright named Richard Collins, who travels back in time to meet, court, and win the heart of Elise McKenna, a turn-of-the-century actress whose image and mysterious story have captivated him. Just as it appears that love will win the day, Richard reaches into his pocket and pulls out a forgotten 1979 penny, which immediately yanks him out of the past, away from his soul mate, and literally "back to the future."
My own stories are set in my native South, and I feel as if I spend a big chunk of my writing time dodging The Dreaded Coin, working as hard as I can to skirt my way around anything and everything that might yank a reader out of the story. It doesn't take much. One factual inaccuracy (like putting the Brazos River in Mississippi) or one line of dialogue that sounds nothing like authentic Southern speech ("I'm mad about you! Mad I say!"), and the curtain comes down. The reader is suddenly aware of ME—not my characters, but me, the writer. They can see me pulling the strings, and that spoils all the fun of being immersed in a story.
My new book, Almost Home, is set in Alabama during World War II. The editors at Revell and I worked hard to make sure we were factually accurate for that period. Sometimes we checked little things, like paper plates—were they available back then? Other times, we were looking at bigger issues, like PTSD—what did ordinary people call it and how well did they understand it in the 1940s?
Weather and the changing seasons are important to Southern stories like mine because they affect everything from what the characters wear to what they eat. Blackberries aren't in season in March, so I ended up changing a spring dessert from a blackberry cobbler to a strawberry pie. Again, dodging The Dreaded Coin.
Probably nothing hinders believability more than bad dialogue. I live in fear of it. And I've about worn out the delete key on my computer, feverishly tapping as I shake my head and scold myself: "Real people don't talk like that!"
I know it's time-honored advice to say, "If you want to write, you need to read." But I would add to that: If you want to write dialog, you need to listen, everywhere you go—the waiting room at your doctor's office, the grocery store, Walmart, church—everywhere. Listen to what the people around you say and how they say it. For example, rural Southerners don't say, "A storm is approaching." We say, "It's comin' up a cloud." Big difference.
One of my favorite scenes in Almost Home is the initial meeting between Reed and Daisy. The delete key got an especially brutal tapping as I worked on that scene, but in the end, it became exactly what I wanted because I feel like it's very true to these characters—how they would approach and respond to each other, given their war experience. I love the instant chemistry between them, but it was important to have them both restrain it, in the beginning, because I think that's what two people who have lost as much as they have would naturally do. They would proceed with caution.
Probably the best advice I can offer is something I tell young writers at Southern Living magazine, which has been my home away from home for many years: Read your work out loud, especially when you're struggling. Why? Because The Dreaded Coin is sometimes hard to see—but you can almost always hear it drop.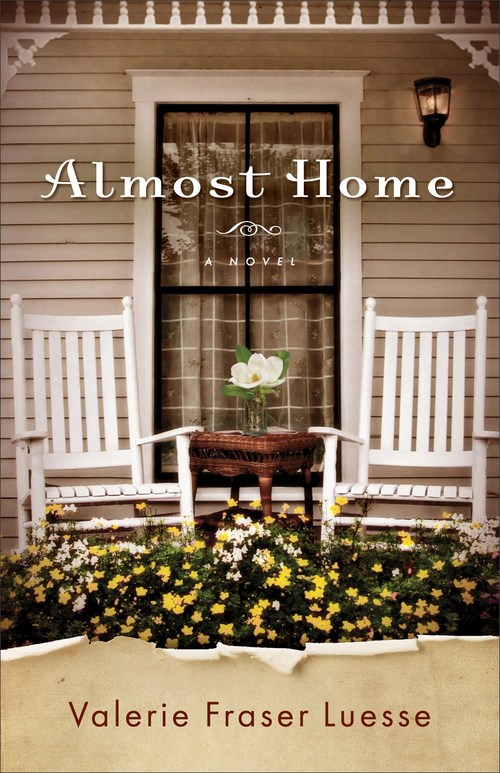 With America's entrance into the Second World War, the town of Blackberry Springs, Alabama, has exploded virtually overnight. Workers from all over are coming south for jobs in Uncle Sam's munitions plants–and they're bringing their pasts with them, right into Dolly Chandler's grand but fading family home turned boardinghouse.
An estranged young couple from the Midwest, unemployed professors from Chicago, a widower from Mississippi, a shattered young veteran struggling to heal from the war–they're all hoping Dolly's house will help them find their way back to the lives they left behind. But the house has a past of its own.
When tragedy strikes, Dolly's only hope will be the circle of friends under her roof and their ability to discover the truth about what happened to a young bride who lived there a century before.
Award-winning and bestselling author Valerie Fraser Luesse breathes life into a cast of unforgettable characters in this complex and compassionate story of hurt and healing.
Inspirational Historical | Romance Historical [Revell, On Sale: March 5, 2019, Paperback / e-Book, ISBN: 9780800729639 / eISBN: 9781493416608]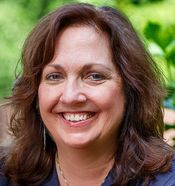 Valerie Fraser Luesse is an award-winning magazine writer best known for her feature stories and essays in Southern Living, where she is currently a senior travel editor. Her work has been anthologized in the audio collection Southern Voices and in A Glimpse of Heaven, an essay collection featuring works by C. S. Lewis, Randy Alcorn, John Wesley, and others.
As a freelance writer and editor, she was the lead writer for Southern Living 50 Years: A Celebration of People, Places, and Culture. Specializing in stories about unique pockets of Southern culture, Luesse has published major pieces on the Gulf Coast, the Mississippi Delta, Louisiana's Acadian Prairie, and the Outer Banks of North Carolina. Her editorial section on Hurricane Katrina recovery in Mississippi and Louisiana won the 2009 Writer of the Year award from the Southeast Tourism Society.
Luesse earned her bachelor's degree in English at Auburn University in Auburn, Alabama, and her master's degree in English at Baylor University in Waco, Texas. She grew up in Harpersville, Alabama, a rural community in Shelby County, and now lives in Birmingham.