Have you ever been to Vegas? Have you walked along The Strip and felt the excitement? Vegas has its own unique sound. When you go in the casinos there's a hum, a ringing of all the slot machines and games, for those that have been you know what I mean. But there's more to Vegas than just gambling, there's the shows, the food, the sightseeing, golf, shopping, and more. It's almost an assault on your senses and you really can't do it all in one trip. I've been three times, and each time realize just how much I've missed, which, means I only have to go back and see more!
And flying in a night, well it's breathtaking to see the lights of The Strip spread out before you from the air. I always try and spot the hotels, like the Luxor with its distinctive shape and beacon of light that shoots into the sky.
All the hotels have their own unique feature. Like Paris, with a replica of the Eiffel Tower on the exterior and the interior. The volcano at The Mirage hotel that belches out 'lava' during the show. The gondola ride along the canal inside the Venetian, which is just so beautiful and fabulous how they brought the outside inside. There really is something to see whichever way you turn. One particular feature of Vegas has a role in my upcoming book that is set in Las Vegas!
My new series Girls Weekend Away kicks off the adventures of four friends in Vegas. The first of four books – WHAT HAPPENS IN VEGAS – releases on July 24. It's a fun story about four girlfriends that takeoff for weekend away together. With the full intention to have excitement and reconnect after not seeing each other for a while. And of course, for some shenanigans.
This was such a great book, and series, to write. Getting to know the four women Bonni, Celia, Ava, and Fredi, was so much fun. They couldn't be more different, and their differences and complexities all complement each other in a wonderful way.
This story is about Bonni, a tough as nails detective that needs some downtime with her besties. Things happen, plans go awry, and a temptation is dropped in front of her in the form of Quinn, a professional poker player. She has decisions to make, and takes her friends on a ride of fun, luxury and surprises.
I'd like to share a bit about Bonni's story with you. Here's a little taste of the girls.
Female voices and happy squeals rose above the sounds of the casino. Bonni bolted to her feet, knowing it had to be her crew. Her three friends exploded up the steps into the circular Coliseum bar, and Bonni's face split with a wide smile.
'God! I can't believe we're all finally together again!' Fredi tossed her handbag on to a chair.
Celia opened her arms and Bonni fell into her hug.
'Come on, girls, I need hugs. Hugs, hugs, hugs – it's been way too long.'
Bonni heard the emotion in Celia's voice and it struck a chord deep inside her. She had to fight back the gush of sentimentality that came rushing.
'Oh, it has been soooo long!' Ava cried. She and Fredi smooshed into the group hug.
I hope this little snippet has intrigued you. I had such a good time writing this first book in the series. The second book has been written and titled MEET ME IN SAN FRANCISCO. I'm currently writing the 3rd book. I love all the heroines and their heroes and I hope you fall in love with them too.
If you'd like to know more or sign up for my newsletter, please visit my website www.shanagray.com or find me on Facebook. I love to meet new readers and chat with you all.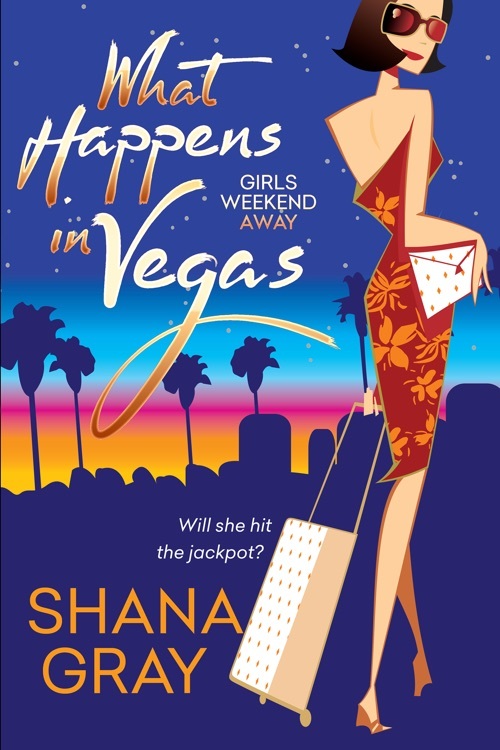 In the first warm, funny and romantic novel in the Girls Weekend Away series, four best friends embark on the ultimate girls' getaway filled with hijinks and a sprinkling of romance. For any fan of Bridesmaids and Sex and the City and readers of Jo Watson, Lauren Layne, Joanna Bolouri and Cate Woods.
When the cop…
Tough-as-nails detective Bonni Connolly is on a girls' getaway in Vegas with her friends, when Lady Luck shines on her. Seizing the chance to treat them all, Bonni splurges on a little luxury including a VIP booth in an exclusive club. That's when she sees him.
Meets the gambler…
Professional poker player Quinn Bryant is in town for one of the largest tournaments of the year. Fortune smiles on him when he spots Bonni across the dance floor. But what starts as a holiday fling soon turns into something more, as Bonni learns to see the man behind the poker face.
The stakes have never been higher.
Even though Bonni's trip has an end date and there is another tournament calling Quinn's name, their strong connection surprises them both. And by the end of the weekend they start to wonder if what happens in Vegas doesn't have to stay there…
Romance Comedy | Romance Contemporary [Entangled Amara, On Sale: July 24, 2018, e-Book, ISBN: 9781722905392 / eISBN: 9781640636408]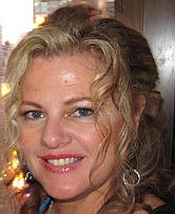 Shana Gray writes contemporary romance and womens fiction that just might make you laugh. Her books can be found at Headline Eternal Romance, Entangled Publishing, Harlequin Blaze, and Random House Loveswept, she is also an indie author. Her international top seller, WORKING GIRL is available in six languages. A mom of two grown sons, a future daughter-in-law, and was adopted by her black cat, she lives in a small town in Ontario, Canada. When she's not writing or at the day job, she spends time with her family, menagerie of pets, enjoying a fine red or rose wine and is always eyeing travel plans ready to fly off at the drop of a hat to experience the beauty of the world around us.