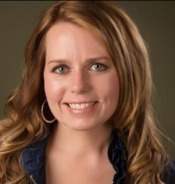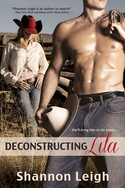 In Texas, BBQ is a part of life. And it certainly is for the characters that reside in Hannington, the small Central Texas town where DECONSTRUCTING LILA is set.
The best moments of life for some of the characters take place in an outdoor patio—mandatory for BBQ dining—and love altering discussions are had over a cold beer.
So lemme take a minute to brief you on the background and importance of our BBQ. Ya know, just so y'all will be educated and stuff. So grab a schooner, pour a Shiner Bock and settle in.
Texas BBQ is old. Like, really old. Some of the first joints to open in Texas were Elgin's Southside Market in 1886 and Lockhart's Kreuz Market in 1900. Both of which are still open today, in Elgin and Lockhart respectively.
They represent the best of Texas BBQ traditions: brisket. Here in Texas, we don't fuss over molasses sauces or vinegar based drizzles, or pulled pork or ribs even. It's all about the brisket! Yes, it's all about the beef. And the German meat market style that is uniquely Texas.
How is that, you ask? German style BBQ in the Lone Star state?
Well, it's from the days when the Germans came to Central Texas in the 1830s as part of the immigration movement fueled by promises of wealth and bounty. Immigrants opened markets where they served smoked brisket, sausage and ribs (cooked for hours over indirect heat pits) on butcher paper. As a result, Texas was also gifted with delicious potato salads, crafted by the immigrants to complement the salty and smoky meats.  These customs and recipes became a blend of Old World and Texas, much like the dance halls around the state—but that's another blog entirely.
These old school meat markets were always in smaller rural towns like Hannington and the business, along with the recipes, were handed down from parents to child; uncle to nephew; and mentor to apprentice. Until recently, BBQ remained the proprietary pleasure of the locals (a point to boast and compete over), but growing popularity and exposure drove folks to open BBQ joints in metropolitan cities like Dallas, San Antonio and Houston.
There's been a revolution since 2009 and a new generation of pit masters, as they're called, has grown up exposed to tradition, but embracing a renewed interest and passion for local culture. They're bringing the message to the city and when you visit next, you're sure to find a great place to experience Texas BBQ.
Here are a few of my favorite joints around the state:
Franklin Barbeque in Austin, Texas
La Barbeque in Austin, Texas
Louie Mueller in Taylor, Texas